Tokyo: All About the Business & Events Center of Japan

Tokyo. A metropolis like no other. Everyone around the world knows Tokyo and has an image of towering skyscrapers and neon-filled streets. But Tokyo is not just one big mass of glass and concrete stuffed with people in business suits. There are many different sides to this metropolis. There are also many ways to define Tokyo, since Central Tokyo has around 8.6 million inhabitants but the Great Tokyo Area count goes as far as 38 million people! An unimaginable number, and the largest urban center in the world, which goes hand in hand with business and events. This alone is reason enough to consider organizing one or more of your company's business events in Tokyo, and JTB Meetings & Events by JTB Communication Design is there to help you with the entire event planning process. But for now, let us give you some more insight into Tokyo and its countless features.


History of Tokyo
Tokyo started off as a small fishing town called Edo. At the start of the Edo Period (1603-1868) the central government settled there and it quickly became the most important city in Japan. Society, culture, and technology all flourished as it became the center of Japan's commerce and industry for the centuries that followed. After the Meiji Revolution it was renamed as Tokyo which literally means 'Eastern capital'. Surprisingly enough, legally Tokyo is not actually recognized as Japan's capital, but it serves as the de facto capital without question, and although other cities like Osaka have become major as well, Tokyo is still where most business activity takes place by far, including large and small events.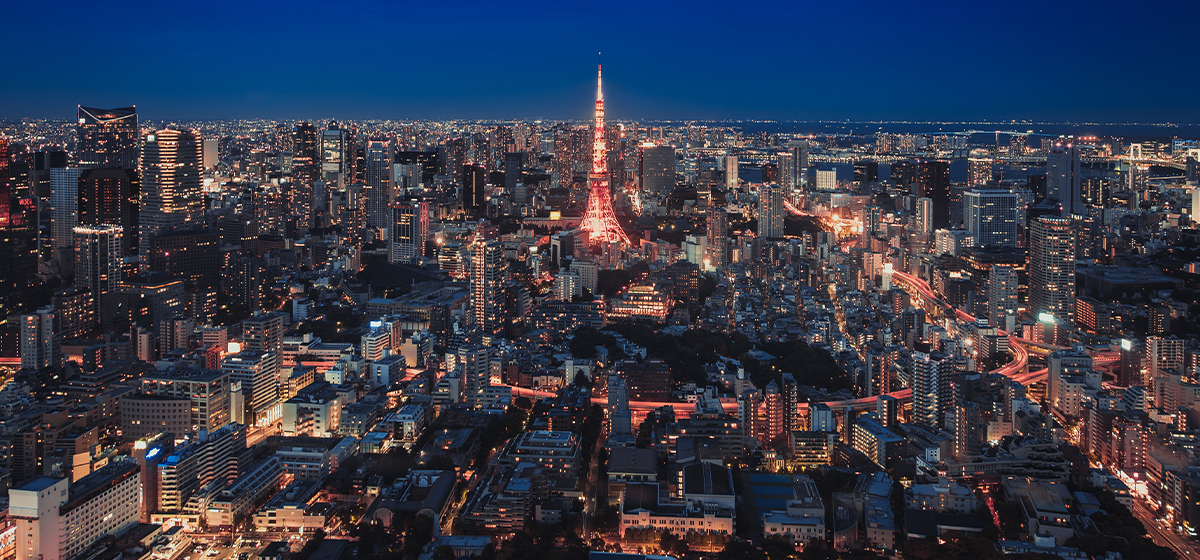 Areas of Tokyo: Business and Entertainment
Now let's talk about the lay of the land. What we refer to as Central Tokyo is made up of 23 special wards, although most of the popular areas are more commonly referred to by their major train stations. Here are some examples of the most notable areas in Tokyo. See if you can follow along and find these places in the interactive map below!
- At the very heart and center of Tokyo lies the
Imperial Palace
. Surrounded by gardens and parks, parts of which are accessible to the public!
- In walking distance of the Palace, to the east, is
Tokyo Station
, a beautiful piece of historical architecture built in the 19th century and based on Amsterdam Station. Around here are some of the most important skyscraper-filled business districts, including dozens of quality hotels that could serve as event venues, as well as the classy
Ginza
shopping area.
- A few kilometers to the north-east from here is the
Asakusa
area, famous for the
Senso-ji
: Tokyo's oldest temple, dating back to 645AD. If you cross a bridge from here you will soon find yourself at
Tokyo Skytree
, the tallest tower and second tallest overall structure in the entire world at 634 meters!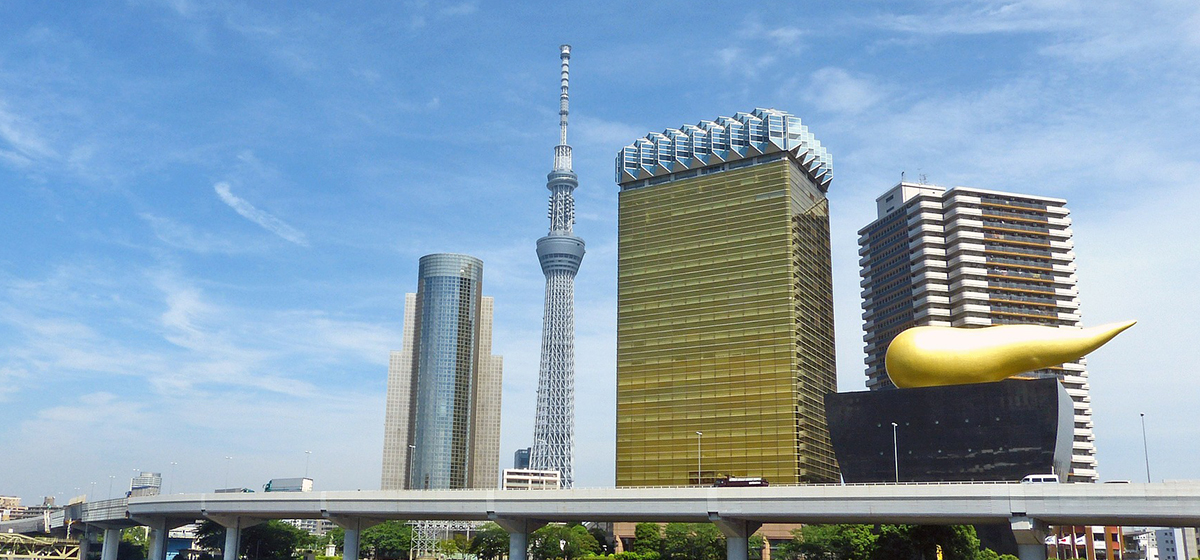 - Now let's move to the west side. Several kilometers to the west of the Imperial palace is Shinjuku.
Shinjuku Station
is the world's busiest railway station, used by 3-4 million people every single day. It is the central hub of Tokyo.
West-Shinjuku
is another main skyscraper-filled business center, also characterized by countless high-class hotels and other potential venues for events. Meanwhile,
East-Shinjuku
is the most vibrant nightlife area in the city, always glowing with neon signs.
- If you head south from Shinjuku, you will pass by
Meiji Jingu Shrine
,
Yoyogi Park
, and soon arrive in Shibuya.
Shibuya
is particularly known as the trendy district where young people go to shop and hang out, but there is a lot more going on. Impressive hypermodern skyscrapers have been popping up over recent years and business flourishes here as well, notably IT industry. It is also worth noting that this is where you find the
Shibuya Crossing
, where at peak hours you can see more than 1000 pedestrians crossing at the same time.
Why Bring Your Business Events to Tokyo?
Now let's talk business. There are countless reasons why you would want to bring your business events to Tokyo, but here are some clear-cut facts:
- The
GDP of the Tokyo area is the largest in a world
as well, ahead of New York, and almost double that of either Los Angeles, Seoul or London. The economic power of Tokyo can not be understated. In addition to that, Japan is investing strongly in startup companies, around three quarters of these being in Tokyo.¹
- When it comes to Research and Development, Tokyo also
outranks any other city in terms of number of researchers
and number of registered patents.²
- Tokyo houses
166 universities
, some ranking among the best in the world.³
When it comes to culture and entertainment, Tokyo has an overwhelming amount of locations to offer as well, many of which eligible for your business events.
- Tokyo has over
84,000 eating and drinking establishments
and
226 Michelin starred restaurants
. Twelve of these were awarded the maximum 3 Michelin stars, which is the most of any city in the world.⁴
- Tokyo has around
273 museums
⁵, 38 of which are major art museums.⁶
- Tokyo has over
2800 temples
and around
1500 shrines
, of varying sizes.⁷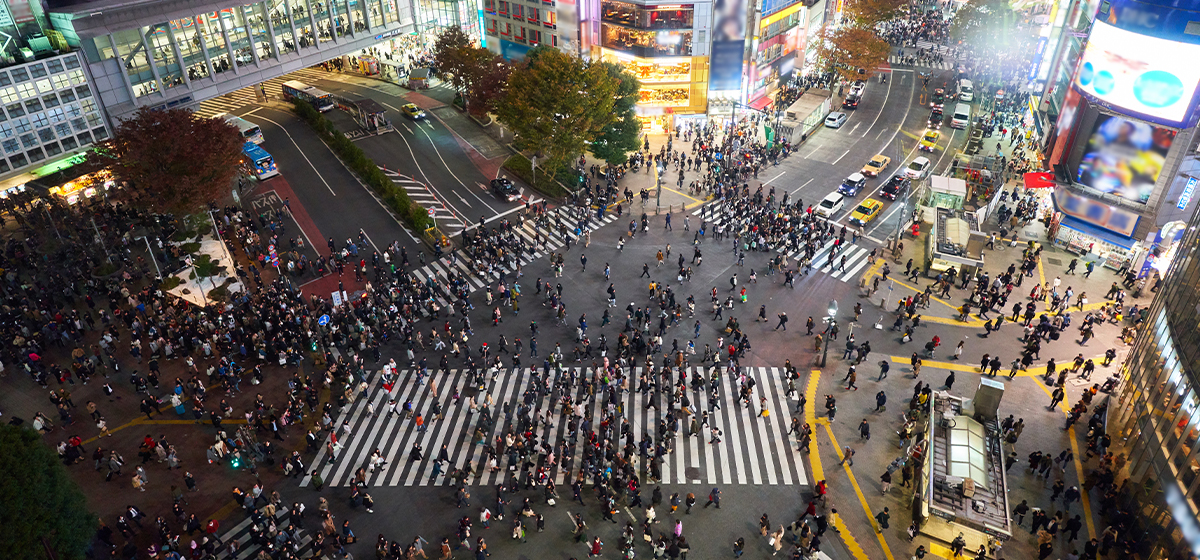 With all this activity going on you might imagine Tokyo being a confusing and chaotic place, but nothing could be further from the truth. Despite its size and density, Tokyo is considered to be
the safest city in the world
, as well as
one of the cleanest cities in the world
! On top of that it is also extremely convenient to get around. There are 882 rail stations spread out over the Tokyo metropolis. 282 of them are subway stations. This is
the most extensive urban railway network in the world
.
Tokyo Business Events Venue
The areas we mentioned before are only a small glimpse into the megacity that is Tokyo, and its surroundings. It is impossible to fully inform you on all of them, including going into detail about the potential venues for your business and other events. However, if you are looking for some concrete examples and inspiration about Tokyo, the business and events center of Japan, please take a look at the following three articles!
8 Amazing Tokyo Venues for Hire
Great Event Venues in Tokyo: 6 Reasons Hotels Are Ideal
Why Tokyo is the Best Place to Hold Your Academic Conference
Tokyo Attractions: Technological Wonder for your IT Event in Japan
If you have any questions at all, whether about Tokyo, other regions, or simply to discuss events for your business in general, do not hesitate to
contact us here
!
¹ ² ⁴ ⁵
https://businesseventstokyo.org/why_tokyo/
³
https://www.unipage.net/en/universities/tokyo
⁶
https://www.statista.com/statistics/1066679/japan-number-of-art-museums-by-prefecture/
⁷
https://www.bunka.go.jp/tokei_hakusho_shuppan/hakusho_nenjihokokusho/shukyo_nenkan/