8 Amazing Tokyo Venues for Hire

Tokyo currently ranks number one as the highest GDP of any city in the world. An economic powerhouse and global hub for business and innovation, Tokyo is a place that thinks big. To achieve this, and host the world's most successful workforce and millions of business tourists visiting each year, Tokyo has a wealth of amazing venues for hire.

JCD has organized events in venues of all kinds, from enormous exhibition centers to inspiring art galleries and intimate world heritage sites. Check out these eight Tokyo venues for hire to give you an idea of what our beautiful city has to offer.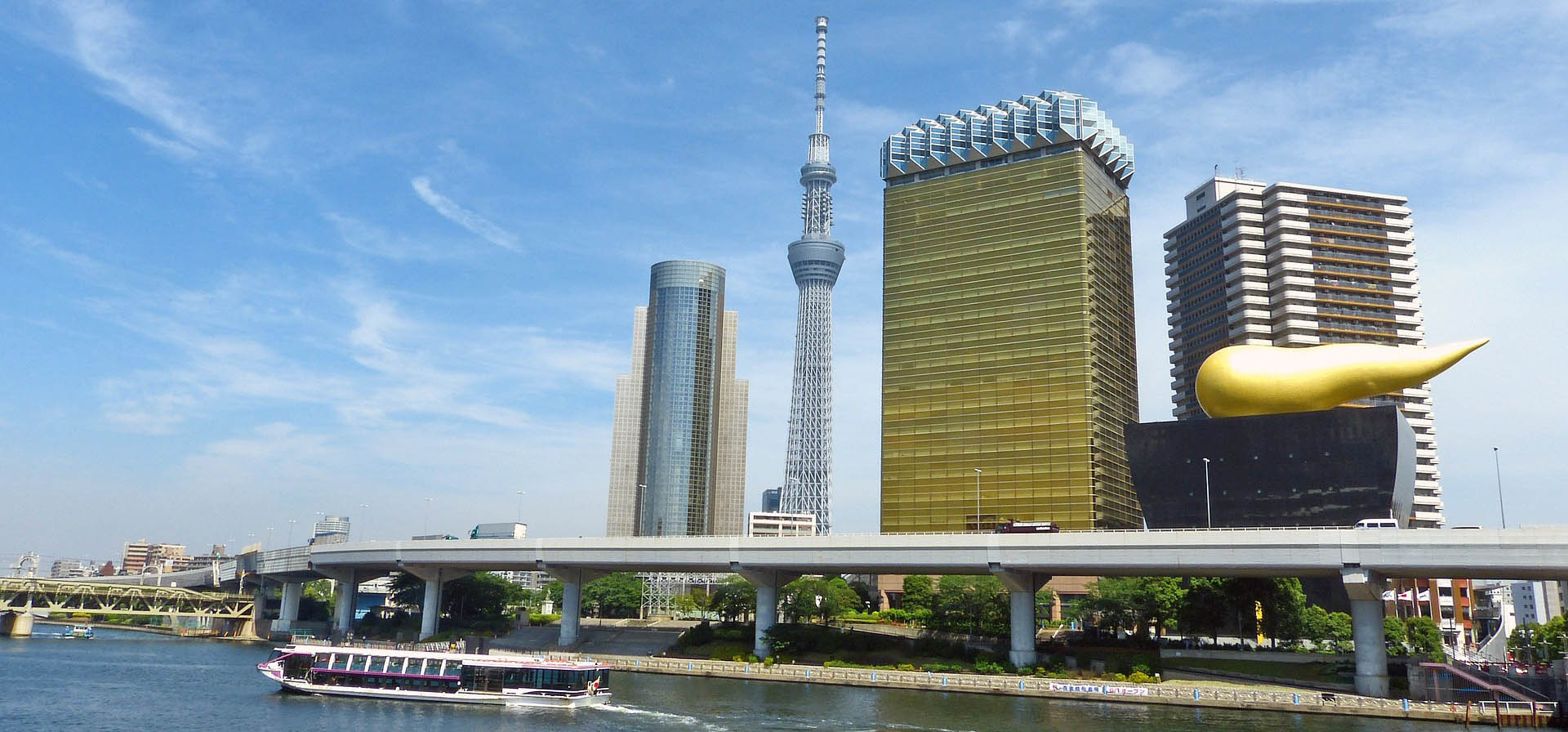 1. Hama-Rikyu World Heritage Gardens
The Hama-Rikyu World Heritage Gardens are a Japanese cultural heritage site, located in central Tokyo. JCD made history in 2017 when we seized the opportunity offered by the Tokyo Metropolitan government to open up cultural gardens as venues for hire and rented out the Hama-Rikyu Gardens to hold the 2017 Tokyo Prime Night.

Our team transformed the gardens, first enjoyed during the Japanese Edo period (1603-1868), into a 21st-century nightlife venue. Imaginative illuminating decor highlighted the gardens' ancient beauty and live traditional performances entertained our guests. The aim of this event was to showcase Tokyo venues as spectacular event locations ahead of the Tokyo 2020 Olympic and Paralympic Games and JCD succeeded!


2. Hotel Gajoen Tokyo
Tokyo is home to a wealth of world-class hotels that are also venues for hire, but Hotel Gajoen is a particularly special Tokyo institution. Described as an art museum hotel, Hotel Gajeon is decorated with thousands of original works of art from the early Showa era. Everywhere you look there are expansive murals, traditional Japanese lacquer paintings, and ornate woodwork and the hotel is surrounded by a tranquil Japanese Garden. The accommodations are as elegant as you would expect and there are 23 banquet rooms. Hotel Gajoen is a stand-out venue for more intimate, celebratory events.


3. Tokyo Metropolitan Art Museum
The Tokyo Metropolitan Art Museum is a world-leading art hub located in Ueno Park.
For the 2018 Tokyo Prime Night event, JCD took a different approach to 2017 and held the event at this ultra-modern venue for hire. This event marked 150 years since Tokyo became the official capital city of Japan. Incorporating a theme of "old meets new," our event specialists transformed this Tokyo venue with creative illuminations and cultural performances including a silent movie screening with live accompaniment. A sumptuous banquet of Japanese delicacies finished off a wonderfully memorable evening.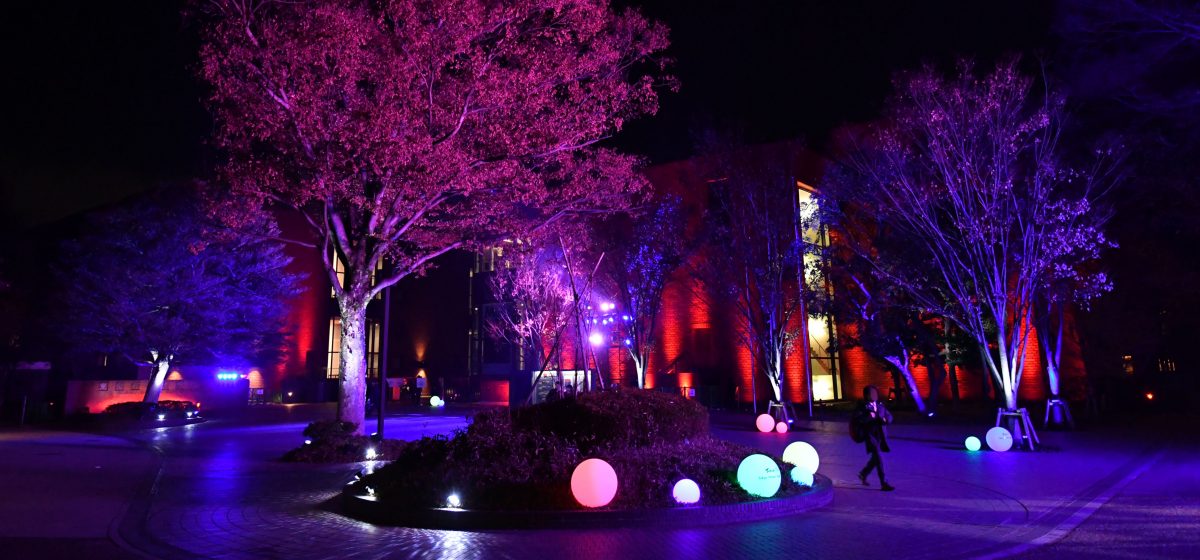 4. Symphony Cruise Ship, Tokyo Bay
To really wow your guests, host your event in Tokyo on a cruise ship. The Symphony Tokyo Bay Cruise company takes its passengers out into Tokyo Bay to show them a unique view of the city's landscape. There are two venues for hire available; the Moderna can hold 600 revelers while the Classica can hold 450. Symphony Tokyo Bay Cruise Company will also cater your event and offer French, Italian or Japanese buffet options.


5. Pacifico Yokohama Convention Center
The Pacifico Yokohama Convention Center is one of the largest convention complexes in the world and offers the perfect mix of huge capacity, central location, and world-class facilities. When a company in the fashion industry approached JCD in 2018 to celebrate its 60th anniversary with a guest list of 6,000 people, this Tokyo venue sprang to mind. The client's event theme was "creating a shining future" and they tasked JCD with organizing a celebration of the company's past, present, and future. Creating a state of the art audio-visual presentation and conducting a full-scale rehearsal before event night, JCD ensured all 6,000 attendees left feeling inspired.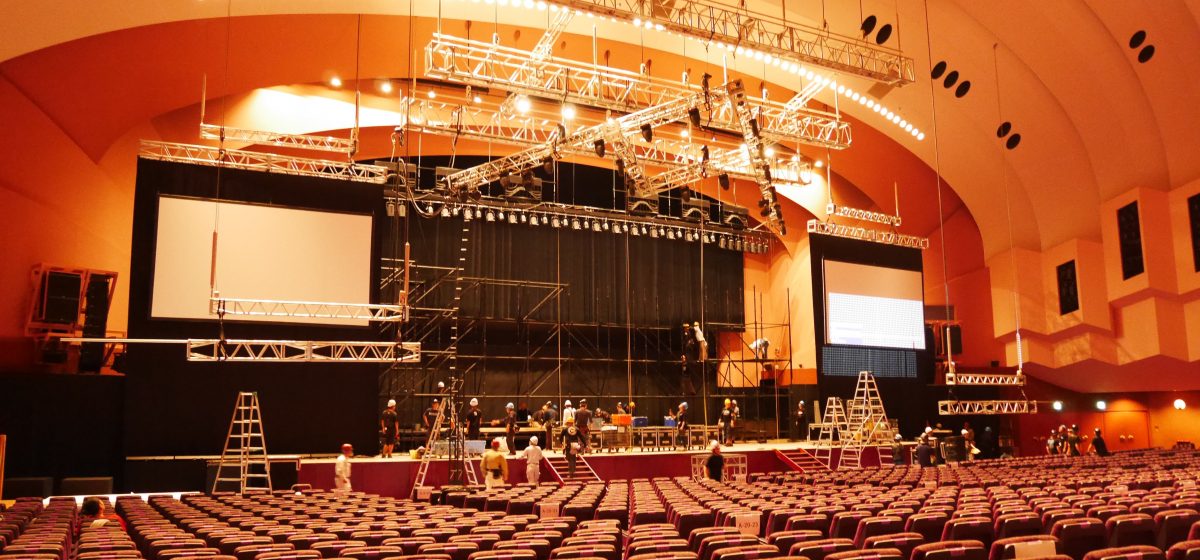 6. Maihama Amphitheater
The stylish Maihama Amphitheater is a concert hall located in Tokyo Disneyland Resort that seats 2,107 attendees. An amphitheater set-up features a semi-circular stage with rising tires of seats, perfect for awards ceremonies. Maihama Amphitheater is architecturally impressive and guests benefit from being close to the entertainment and dining options of the Disneyland Resort. Since 2012, JCD has hosted Hewlett-Packard Japan's "All Employee Kick-off Meeting.", a chance for employees across Japan to meet face to face in a Tokyo venue, at the Maihama Amphitheater.


7. Maxell Aqua Park Shinagawa
For something completely out of the ordinary, host your event at Maxell Aqua Park Shinagawa. Conveniently located within the Shinagawa Hotel, the aqua park transforms from a family attraction to a venue for hire between 10pm and 10am. Venue features such as The Jellyfish Ramble, a captivating jellyfish-watching attraction, and the Coral Cafe Bar that features bioluminescent coral stay open for event guests, and there are catering options in the hotel's banqueting hall.


8. Tokyo Big Sight (Tokyo International Exhibition Center)
The Tokyo International Exhibition Center is an architectural behemoth. Informally known as Tokyo Big Sight, this Tokyo venue is a sprawling complex of exhibition halls and conference rooms, large enough to host world-class trade shows and conventions. Over 16 million people visit Big Sight each year, drawn to its 58-meter high glass-paneled Conference Tower that resembles a pyramid sitting on Tokyo's waterfront.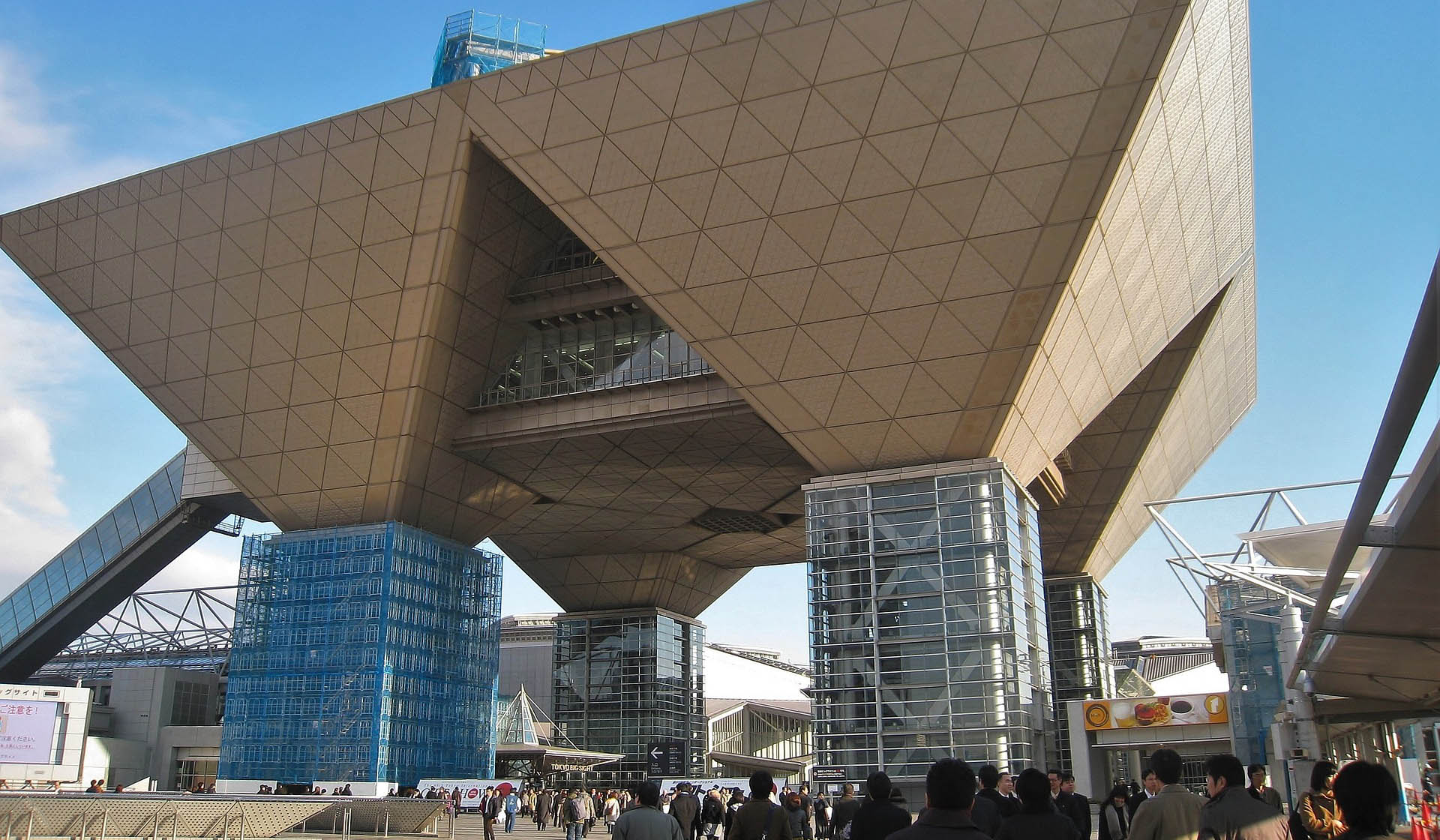 A proud business partner of Japan Tourism Expo, JCD contributed to the 2018 Expo held at Tokyo Big Sight. The Expo welcomed 890 selling companies and 443 buying companies to the four-day Expo. JCD was responsible for a new program of business matching "exhibitor to exhibitor" and overall event management including the opening reception and closing ceremony. Big Sight had the space, facilities, and professionalism we expected for a venue of this stature and the Expo was a huge success.

Finding the perfect Tokyo venue for your event is easy with the guidance of event professionals like JCD. We pride ourselves in creating events your company will remember forever, the only limit is your imagination.

For more information on many more venues where you can hold your event, feel free to contact us!

Click here to contact us now!