Event Planner in Action at a Unique Venue in Japan: Hama-rikyu Gardens
Event Date: October 7, 2017
Venue: Hama-rikyu Gardens

The Hama-rikyu Gardens are a special scenic spot and historic site in Tokyo available as an event venue. As an event planner in Japan, knowing all the ins and outs of the country, JTB Meetings & Events by JTB Communication Design (JCD) utilized this great location as a unique venue to create a memorable event experience.
Concept for the event ★ Aiming for acceleration of new business towards Tokyo 2020: attracting foreign tourists by creating a fusion of the traditional and historical aspects of Tokyo and implementing modern nighttime entertainment. Looking at many locations in Tokyo, we as an event planner value the bringing in elements of uniqueness and the local culture, finding a venue with the best Japan has to offer.
★ Discovery of an extraordinary feeling in a space that cannot be experienced on a daily basis, in this case "Hama-rikyu by evening", utilizing the power of a unique Tokyo venue. The gardens are normally closed after 6PM, so providing the attendees access at night gave an unbeatable uniqueness to the occasion.
Being an event planner, we know that managing an event always brings its unexpected challenges. During the preparation stages, the day before the main event would take place, Tokyo was hit by a typhoon. Our staff had no choice but to set up everything in the heavy rain and wind. After the prep was completed, we kept our fingers crossed that the day of the event would be a sunny day.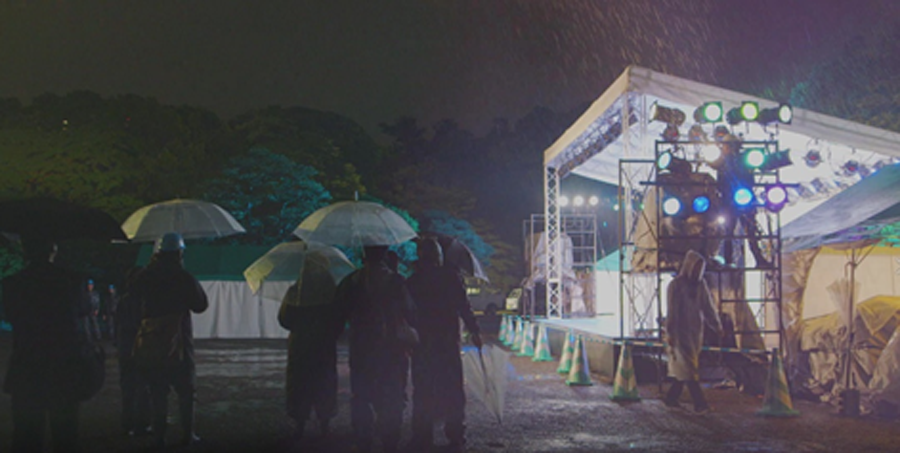 The Day of the Event
After rain comes sunshine! While the typhoon raged until the night before the event, Tokyo was blessed with wonderful weather on the main day of the event. Perhaps the wishes of our staff had been heard.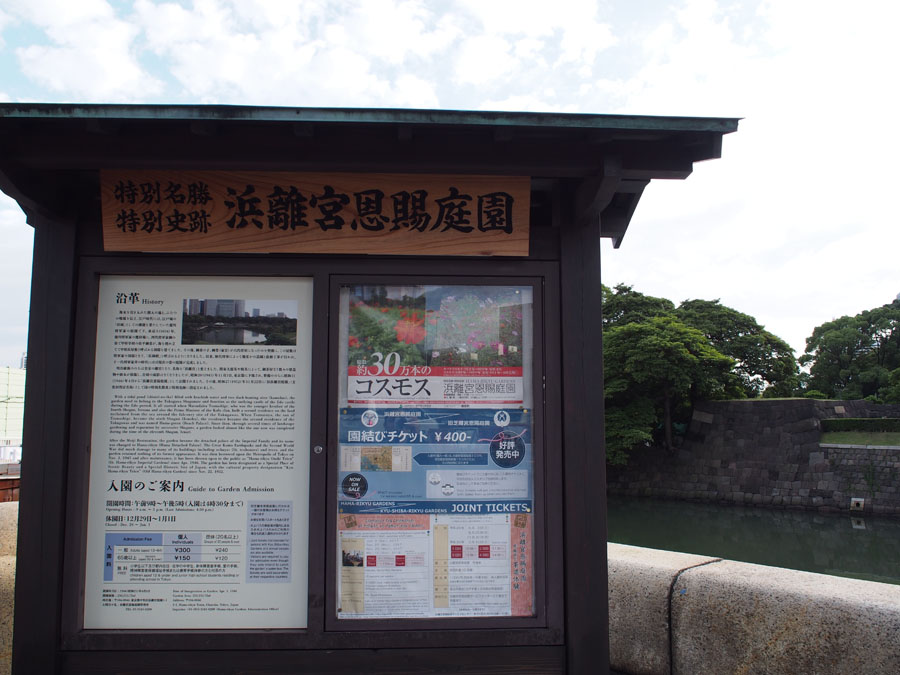 Staff Final Meeting and Review
Our skillful event planners can deal with any difficulties, and this event proved that once more. The last checks and final staff meeting took place as the starting time approached.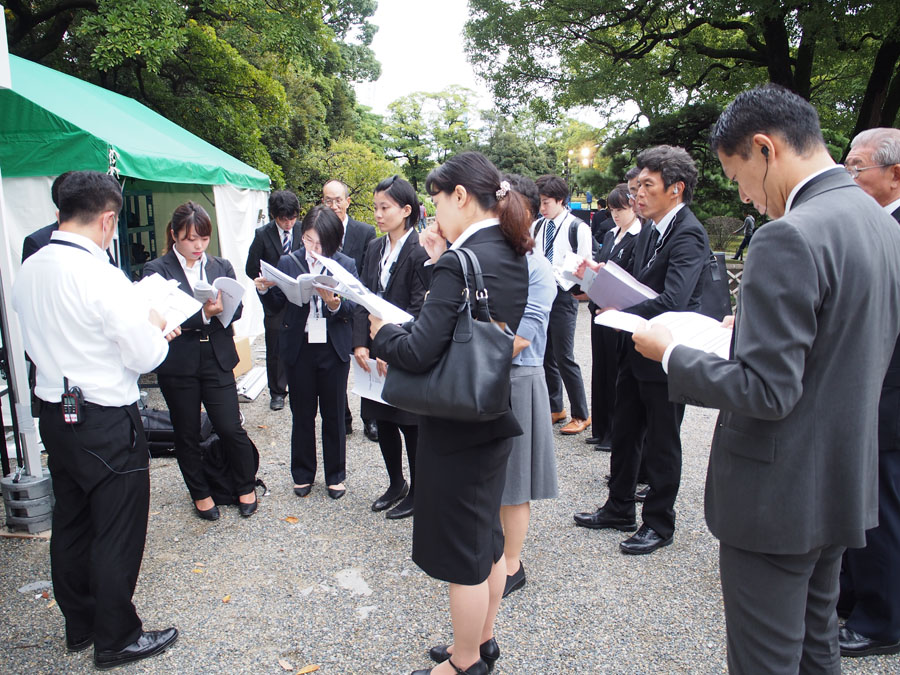 The final preparations for welcoming clients were made, and the event was ready to start!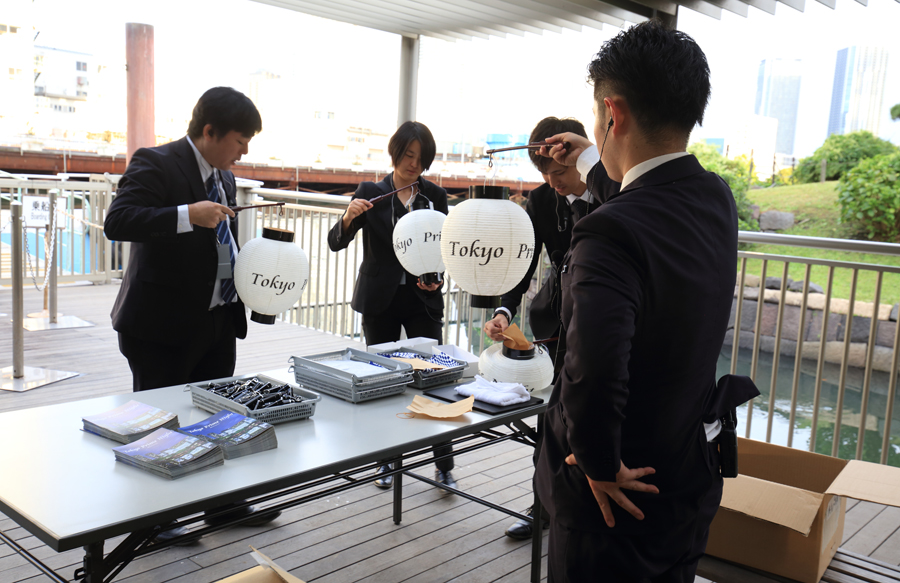 We will not forget the smiles of our clients when arriving at this unique venue; as an event planner it is one of the things that means the most to us and motivates our planners to create stunning events in Tokyo and all over Japan.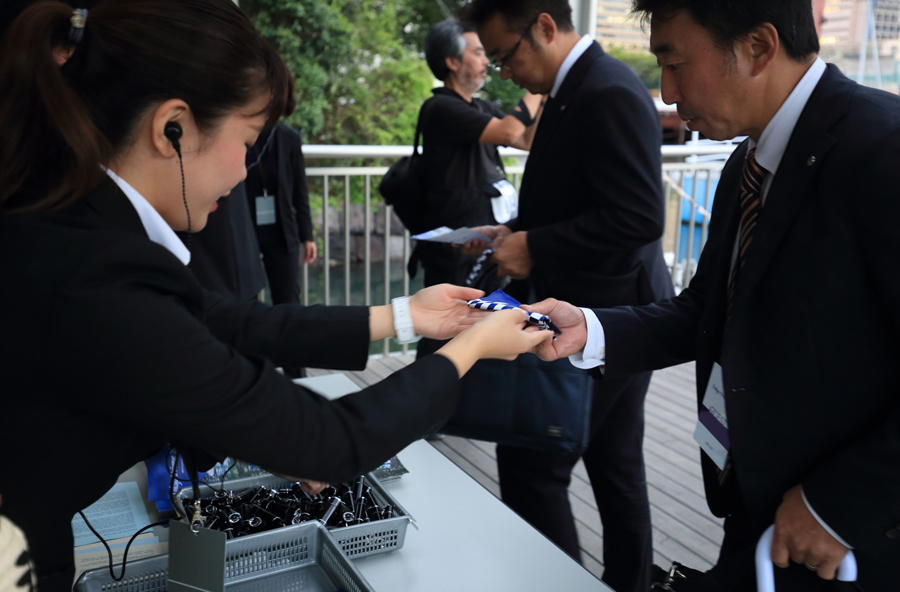 The night came and the stage and the rest of the event area were beautifully lit up. Both the attendees and our event managers were fulfilled with the event and the 2017 "Tokyo Prime Night" at this unique venue ended with wonderful new memories made.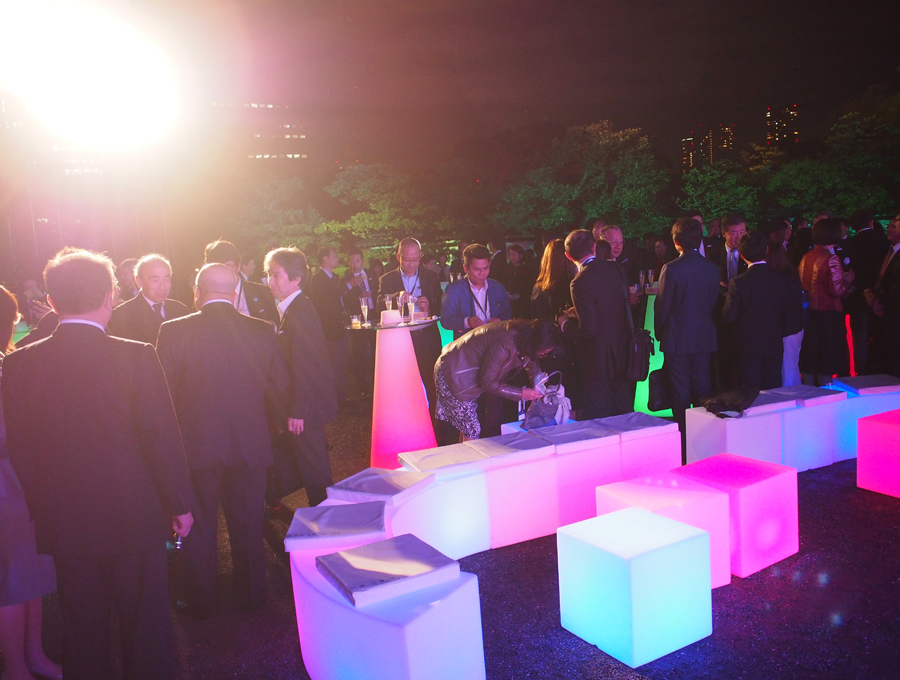 For more details on this event, please see the
Our Work page
For any questions or requests, please feel free to contact us:
Click Here