Okinawa: Tropical Paradise of Japan & Unique Event Location
Japan is a country with a surprising amount of variety in environment. It stretches almost 3,800km from north to south, so Hokkaido in the far north is a cold climate, while down south Okinawa and other islands enjoy a subtropical climate. In previous JTB Meetings & Events by JTB Communication Design (JCD) articles we've introduced you to urban centers Tokyo, Osaka, and Kyoto as the most likely and popular event destinations. If you are looking for something completely different, however, you can consider Okinawa prefecture! Okinawa is generally regarded as the sunny beach getaway destination of Japan, and its many islands stretch from Kyushu all the way to neighboring Taiwan. The climate, the nature, as well as the culture all stand out within Japan, making it highly popular for both Japanese and foreign visitors. Depending on your type of event, business or otherwise, it could be exactly what you are looking for.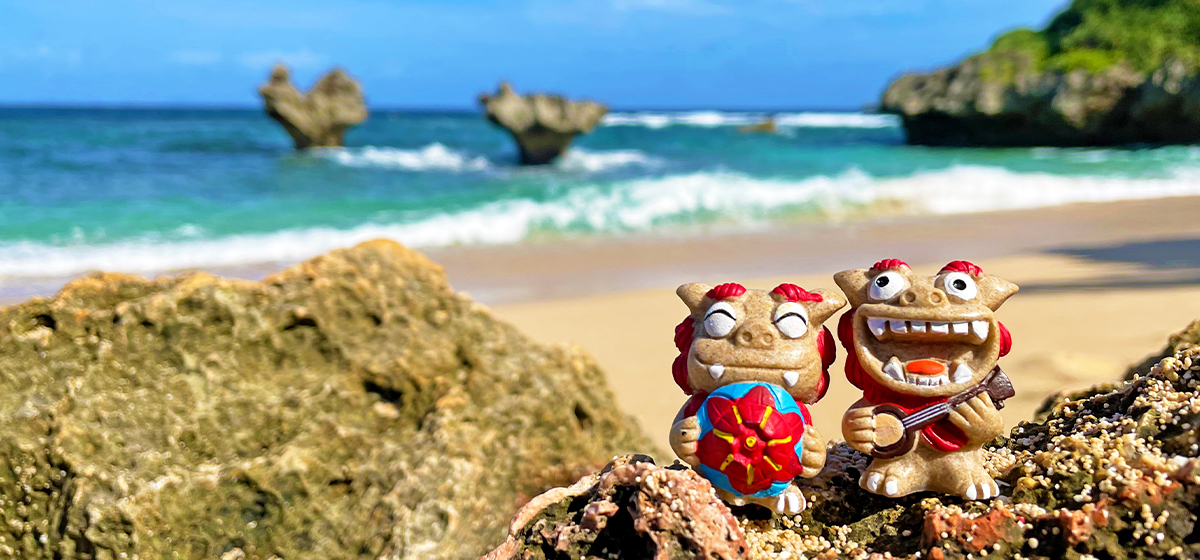 History of Okinawa
Due to its geographical remoteness, Okinawa was inhabited for thousands of years and developed a culture completely its own, not as a part of Japan. From the early 1400s it was known as the Ryukyu Kingdom, which enjoyed trade and cooperation mostly with Japan and China. From the 1600s onwards Ryukyu became increasingly intertwined with Japan, and it officially became Okinawa Prefecture in 1879. After World War II it came under control of the U.S. until 1972 when it returned to Japan, although American bases still remain to this day. As you can imagine, the blend of traditional Ryukyu culture, Japanese culture, and a hint of modern American influence as well, give Okinawa a very unique cultural blend. One of the positive sides to this is that it is relatively accessible to English-speaking visitors.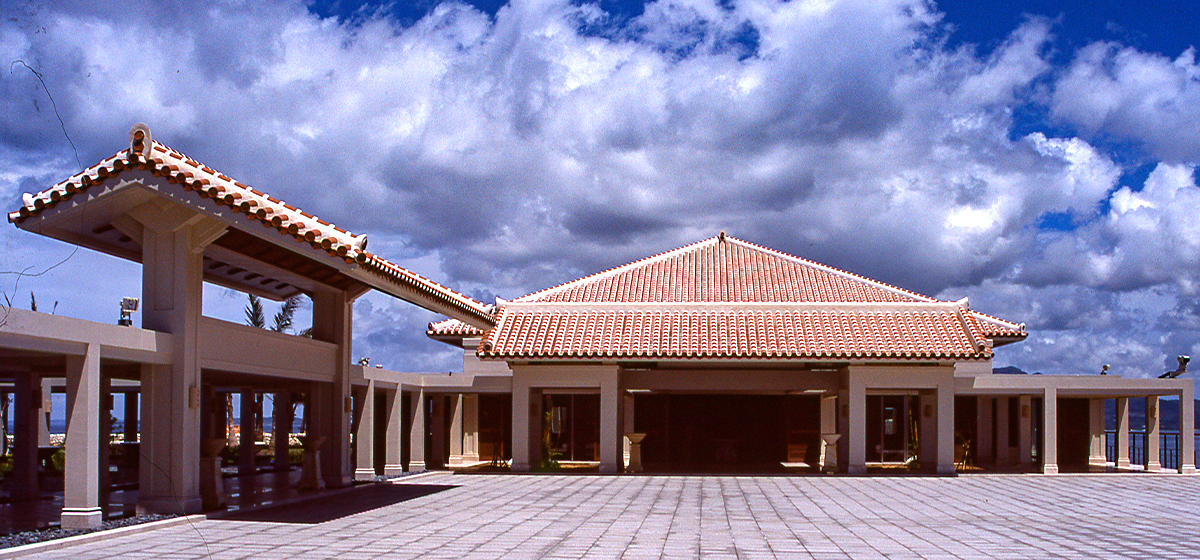 Areas of Okinawa: Economic Center and Remote Periphery
While Okinawa is not as populated and complex as a city like Tokyo, these is still a lot to see and do, so let's get a lay of the land. Follow along with the interactive Map down below. Okinawa Prefecture consists of 48 inhabited islands, but at its center lies
Okinawa Island
with the capital
Naha
. This is the economic and political center, and where the bulk of the population lives. Generally speaking you will see that the northern half is largely covered by mountains and nature, and larger cities are found to the south. Spread throughout are countless hotels and resorts that can function as business event venues, and well as other possible sites such as the Okinawa Convention Center in Ginowan City. If you are considering your event and/or incentive trip in Okinawa, there are a lot of sights to see such as
Shuri Castle
(currently under partial reconstruction), and the famous
Churaumi Aquarium
. Shopping and entertainment can be done in
Kokusaidori
and if you are interested there is also a so-called
American Village
.
If you want to see the even more tropical side of Okinawa, you can explore other islands. Most accessible may be
Kerama Shoto National Park
which includes
Zamami Island
with gorgeous natural vistas and beaches. Event further to the southwest, quite remote, you will find islands such as
Miyakojima
,
Ishigaki
, and
Iriomote
. These are possibly the most fascinating 'tropical paradise' places to visit, and definitely a highlight if you are looking to impress some of the business partners and attendees joining your event or incentive trips.
Why Bring Your Business Events and Incentives to Okinawa?
Being such a popular destination, another big plus about Okinawa is that it is easily accessible from not only within Japan but also from abroad. The amount of direct international flights from various cities in Asia
might surprise you
. Multiple connections exist with South-Korea, China, Taiwan, as well as Hong Kong, Bangkok, Singapore, and Malaysia. This is convenient if you or your business event attendees are situated in Asia. On top of that, if you are coming from Europe or the United States, this also makes it easier to plan multi-country incentive tours and experiences.
If you do choose to bring your event or incentive tour to Okinawa, it doesn't have to be all straight business of course. As mentioned above, Okinawa has a rich history and culture, and on top of all the sights to see, there is also a
wide array of experiences
available. The connection with the ocean and nature is important in Okinawa, and there are memorable ways to experience this nature tours, boat tours, diving, and more. As for cultural experiences, there are traditional performing arts to enjoy, as well as crafting workshops like pottery. In recent years as more attention is being given to sustainability, many of these experiences are also tied to contributing to SDGs.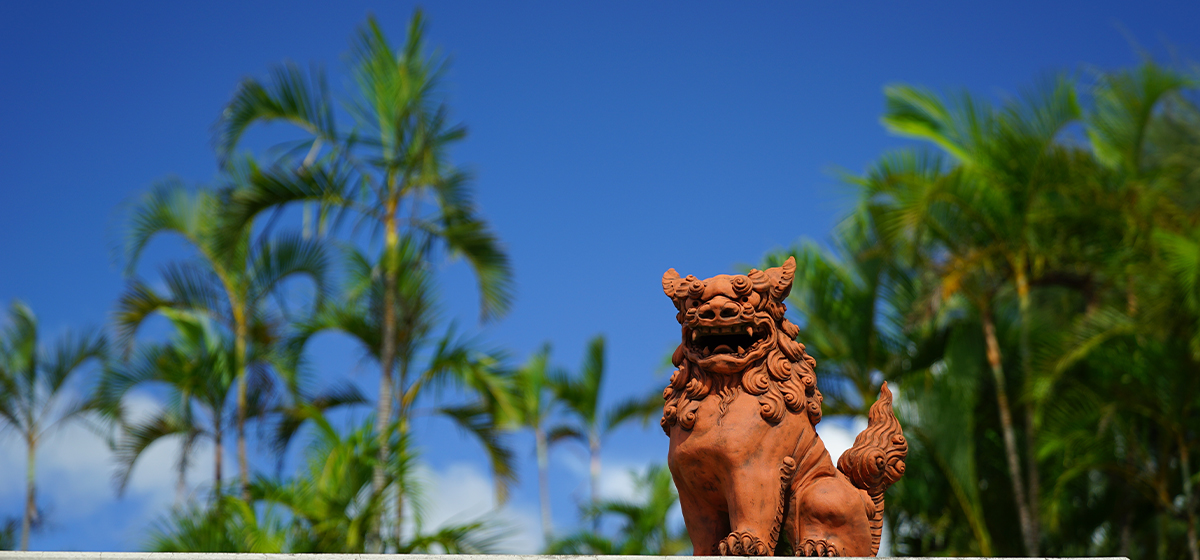 There is a lot more to be said about Okinawan history, culture, food, and all the other aspects that make it such a fascinating destination for both business, events, and pleasure, but hopefully we have piqued your curiosity. As you can see it is a completely different side to Japan that some people are not even aware exists. In the end it all depends on your business goals, your event strategies, and your budget and other considerations, but Okinawa just might be an interesting alternative to the city centers for you. There are many unique venues to be found that we might be able to arrange for you, either with tropical beach views, gorgeous cliff sides, or even inside natural cave structures. If you want to find out more about your business event options in Okinawa or elsewhere in Japan,
feel free to reach out to us
and let's discuss what's possible!