JTB Meetings & Events: Event Producer Interview #1

If you have been following our website for a while, you might know that we did a Staff Spotlight series in the past. These were brief introductions of some of our staff at JTB Meetings & Events by JTB Communication Design (JCD), ranging from event planners to sales and marketing staff. This year we will start doing more in-depth interviews with our internationally oriented staff members. This way you can get a better idea of the variety of people working at JCD and their backgrounds, giving you a more personal glimpse of who you might be working with if you decide to make use of our meetings & events services. Kicking things off will be our interview with Takahiro Yoneyama!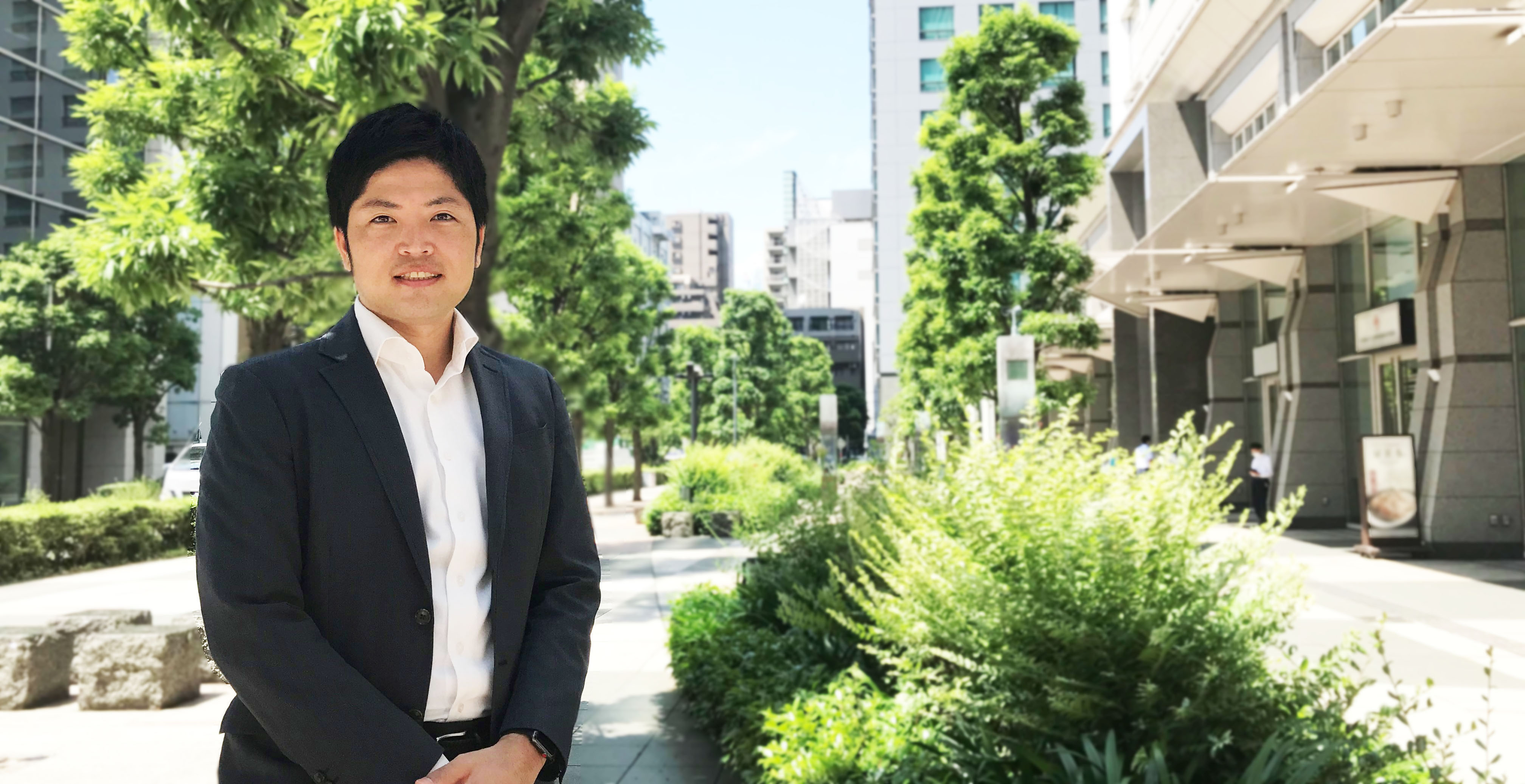 Who are you and what do you do at JCD?
My name is Takahiro Yoneyama and I am an Event Promoter. Within the Event Organization Team I am involved with everything from sales to operations. We also provide IT solutions to corporate clients depending on their specific needs. On an international level I have worked on, for instance, a large business symposium together with Hong Kong government and clients from Guangzhou and Macau to reinforce business connections. In addition, I am personally involved with a variety of sports related projects such as a major sports association's official fan club, and a project to revitalize the golfing industry by increasing the sport's fans and players, as well as setting up private golf lessons with pro golfers.

What has been your experience working internationally?
I have spent almost 3 years working in South East Asia from 2014-2017. Before going abroad, I already had some experience working in sales and planning with international clients. Then I went to work at JTB's Asia-Pacific headquarters in Singapore. I was in charge of MICE business here as part of the Event & Convention Business Unit. I really wanted to do this job, regardless of where it was located.

The goal here was market research and business plan formulation to stimulate the level of MICE business in the entire Asia-Pacific area (Thailand, Vietnam, Taiwan, Australia). Within that, I focused mostly on Thailand. I would spend 1 month in Thailand, then report back to Singapore for 2 weeks. Then go back to Thailand and repeat that pattern. On top of the market research, this included finding suppliers and partnering up with them. I was really building an organization from scratch in a sense. There were no close partners in this area yet, so my job was to take stock of the current connections, fortify them, and build new ones.

After some time, it became clear that it was difficult to build lasting connections by going back-and-forth the whole time, so I ended up settling in Bangkok for 2.5 years. Bangkok is in many ways an economic center for South East Asia, providing easy access to Cambodia, Myanmar, Vietnam, et cetera. I did a lot of networking and initial business, such as Japanese cultural events in the area, and organizing corporate events and celebration parties. We partnered up with local companies and set up new systems of earning revenue in creative ways while thinking of how to position our company, which became a big learning point for me.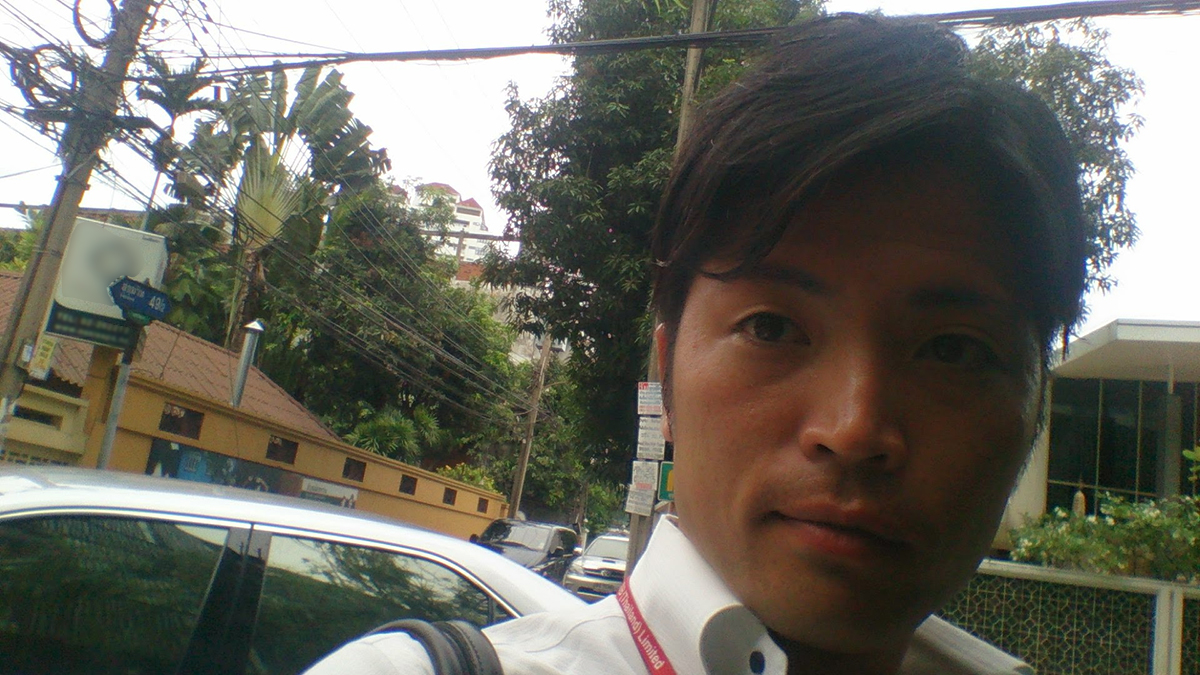 What were your biggest challenges while working overseas?
Cultural differences were definitely troublesome in the beginning. The working culture is totally different. It's not a language problem so much as how certain things are interpreted. There are a lot of unspoken assumptions that are made when communicating which can lead to confusion. Understanding differences like that took some time and did lead to a lot of stress in the beginning. Because of that, the first year was the hardest, but in time you do get used to it.

Also, in Thai culture it is very important to respect your elders, so it was a challenge to manage a team of Thai people that were older than me. I had to learn more about their background and that everyone works at a different pace. So, if I do X, they do Y. Alright, knowing that, then next time I will adjust what I am doing or asking for accordingly. I learned a lot from working with my team, and in time this made interacting with clients easier as well.

How does this experience help you in your current job at JCD?
I learned how to make an effort to understand people who are different from me. This applies to Japanese people as well of course, even in my social life. But it is counterintuitive for Japanese people sometimes. Japanese people can often be initially reluctant to express themselves and communicate freely, especially when it comes to people they don't know. As for me, my experience in South East Asia made me stop seeing people as different. Now I focus on the things that we have in common. This helps me work as a bridge between foreign clients and my Japanese colleagues and partners. I also know what sort of intercultural problems can arise when foreign companies want to hold events in Japan, and how to handle this.

Another clear change that happened is that I became more assertive, almost aggressive, in the sense that I want to keep discussions moving forward. I started thinking in solutions instead of problems. I don't want to get stuck on the reasons why something cannot be done, but immediately think about how to solve it, or consider alternatives.

Why should foreign companies come to Japan and work with JCD?
Japan as a country is highly unusual and unique in a lot of ways compared to the rest of the world. Japan offers highly condensed authentic and real culture and nature that you cannot find elsewhere.

Foreign companies that want to work together with Japan, or hold an event here, often run into many hurdles. There are a numebr of business customs typical of Japan, as many people are aware. This ranges from the well-known etiquette in communication and conduct, to the ways in which finances are managed. Japan has certain systems and ways of doing that can be very confusing to an outsider. On top of our core services, this is an area where JCD can offer crucial support. We can explain these things in detail and help our overseas clients navigate doing business and managing finances in Japan.

Because of our strong connections in South East Asia, clients who work with JCD can also discuss offshore event production options with us. Collaborating with suppliers in that area through us could result in interesting high-quality productions that can be relatively low in cost. In South East Asia, we have been proposing event promotions from the perspective of how we at JTB and our clients can secure our positioning in the market, how we can penetrate the market, etc. In the same way, overseas companies can receive proposals for effective outputs in the Japanese market that are not limited to events.

Also, perhaps most importantly, communication at JCD is much more easygoing and straightforward than at other Japanese companies. A lot of companies in Japan can be uptight and strict, and that can be a turnoff for cooperation. We at JCD are a lot more flexible and open to discussion.

Contact Us!
We hope you enjoyed reading about Yoneyama-san's story, and how he is putting his experiences abroad to good use as an event planner here at JCD in Japan. We have many more interesting interviews like this in store for you, so keep an eye on our website and social media. If you are looking to get in touch with our varied and experienced team of event planners, or have any questions at all, make sure to contact us here!


---
You May Also Like