How Keynote Speakers Make Your Event Successful

Do you know why keynote speakers are crucial to your event's success? Like cogs in a machine, there are numerous little elements that make up an event. From venue organization, decorations, and food to specifically-crafted invitations, every detail can make or break the event. Hiring a keynote speaker, as well as a moderator can bring life and structure to your event, ensuring success.


What is a keynote speaker?
A keynote speaker is a person who assists the guest speakers and essentially leads the event with the central topic. They speak about the main topic of the event and are led by moderators. The success of the panel, seminar, conference, or any similar event largely depends on the conference moderator. This is a person who coordinates the keynote speakers throughout the event and directs them depending on the requirements of the topic as well as their presentation skills.

If you are doubtful about the importance of a speaker, cast your mind back to the last event you attended. Was it memorable or boring? Was there a speaker who made it enjoyable and motivating or did you leave the event disinterested?

The important factor here is the principal speaker, who can take the course of the event in a very interesting, or conversely very boring direction. So if you're thinking of hiring a speaker for your next event, consider these characteristics to make sure your event is successful.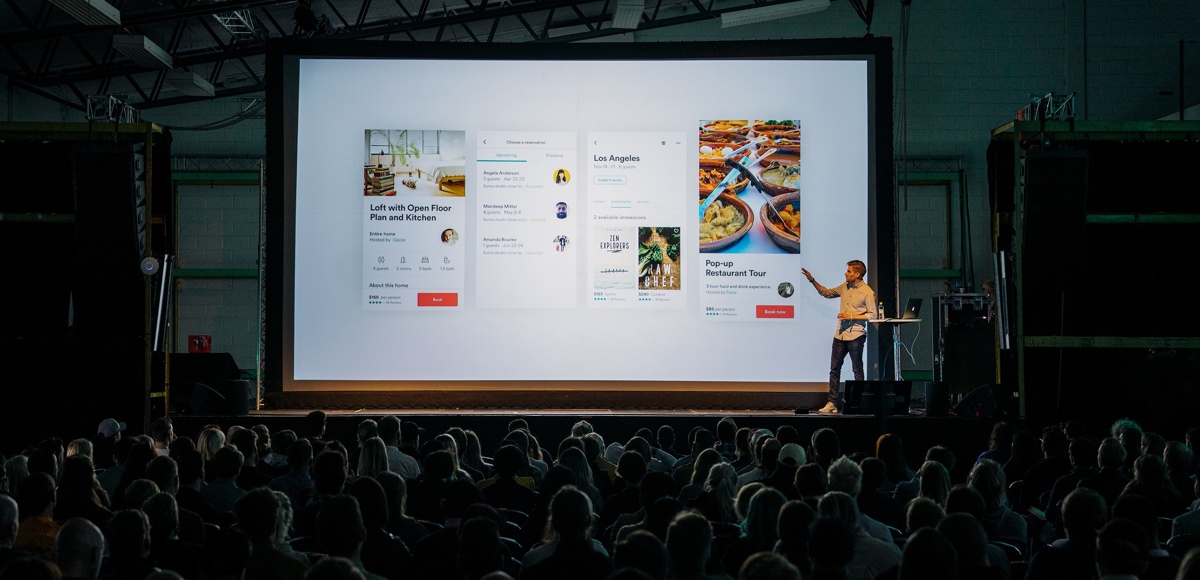 Good keynote speakers are always prepared
The key to any successful speaker or moderator is knowing their topic to its core. This enables them to fully immerse in the conversation with attendees. Both the moderator and the speaker should be familiar with the project down to the smallest detail, as well as its broader context. It is the keynote speaker, however, who has to be involved in the activity of the company, its experience in similar projects, and the nature of the business of potential partners, for example.

Other ideal characteristics include at least a few days' studies, preparing major theses, and consulting with colleagues about potential concerns. Collaboration with colleagues is critical, even if some of them are not part of the event. Keynote speakers represent the whole company and its goals, so they will certainly have more confidence when knowing that others share the same views during the presentation.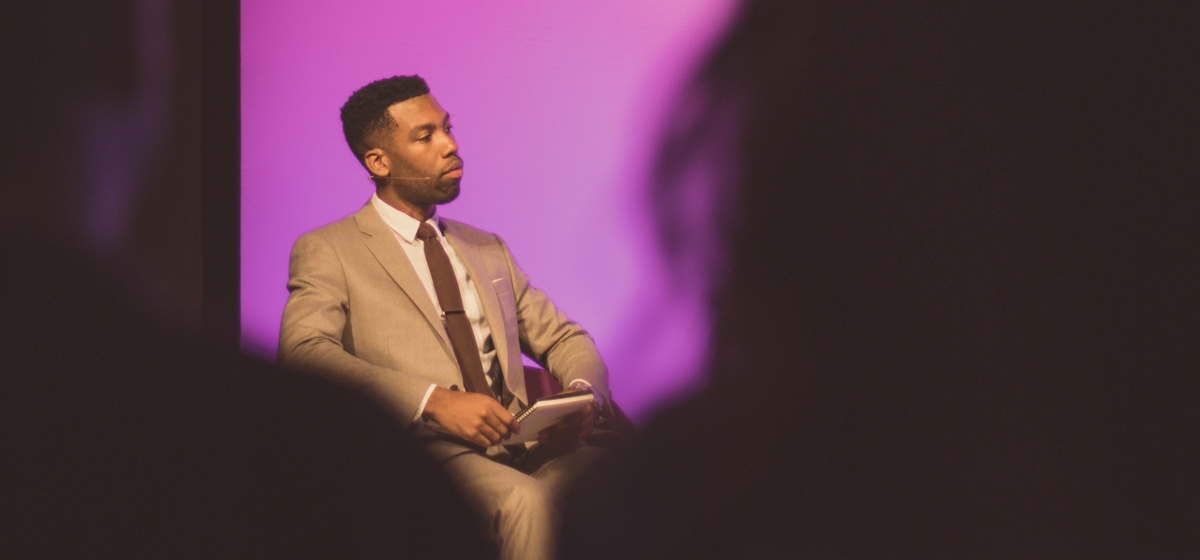 Good keynote speakers promote interaction
Everything keynote speakers have prepared and researched should be conveyed clearly and concisely as early as possible in the event management process. Communication skills are essential, encouraging people to participate in the discussion and feel engaged rather than just present. When organizing an event, make sure to choose a speaker who encourages its audience to participate.

Whatever topic is on the agenda, the person you hired has to be thorough, precise, and clear at all times. Striking a balance between simple and complex phrases maintains a level of comprehension as well as professionalism and sophistication that is an important quality at a corporate event.


Good keynote speakers engage with the audience
When it comes to speaking in front of an audience, blind memorization is not a good idea. Preparing a speech is not simply about learning words from a page, but also reacting to and engaging with the audience. Delivering a speech involves an element of naturalness; the speaker needs to understand what they are saying, and interact with the listeners, creating an adaptable and flexible presentation.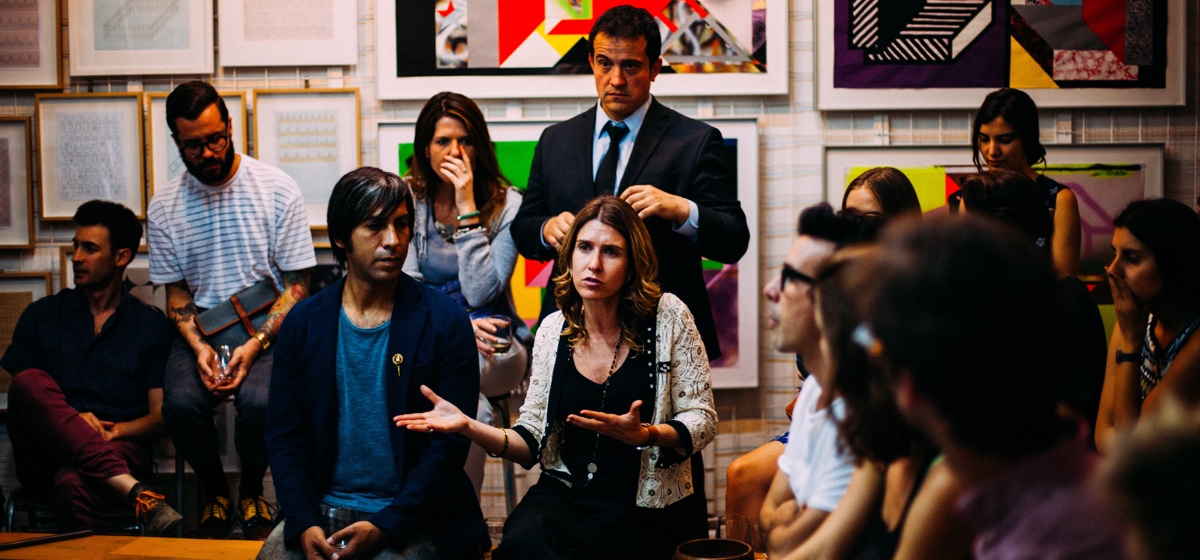 The speaker should be prepared to clarify some things further. Moreover, they "feel the pulse" of the audience and can integrate the feeling of the room into the delivery. These tiny elements allow the participants to ask questions during the meeting, as their understanding and involvement in the topic is the essence of the whole event management. The tone of voice, natural demeanor, enunciation, and empathy are all important traits of a good speaker.


Good keynote speakers create a dynamic atmosphere
The movement of the keynote speaker is crucial to the dynamic of the event. Keynote speakers with years of experience don't stand still, but move around and point out important parts of their presentation. What's more, they use graphics, pictures, or useful videos that accompany more detailed explanations.

That way, attendees will watch the presentation, listen to them, and possibly record the essential parts. Even if a keynote speaker interrupts their presentation from time to time to ask a question or listen to a participant, there is no doubt that the audience will be engaged with their moderating abilities.

As you can see, keynote speakers and moderators bring many things to the table: interaction, interest, motivation, professionalism, and an unforgettable atmosphere. Events are a crucial part of event marketing, so boost your next corporate event with a keynote speaker that represents who you are.


Working with JCD
After you get the best keynote speakers, we at JTB Meetings & Events by JTB Communication Design (JCD) can support you with bringing your event to the next level.

In order to convey your message successfully to your attendees the stage design, lighting, audio and video set-up, and decoration, are all elements that need to come together in perfect harmony to create the ultimate attendee experience. We make sure that no matter how large the audience is, everybody will hear and see the keynote speaker without any problems. Our technical team is well experienced in bringing the stage closer to every attendee, making sure that every word is heard and every move is visible. If your attendees come from different parts of the world and you need instant translation services during the speech, our team can also provide translator booths and bring in professional translators to translate the speech live from within the booth. Your attendees can then hear the translation simultaneously with earpieces.

To read more on how we create the perfect ambiance for your event to help your speakers get their message across, have a look at this bulletin article.

Let's talk about the possibilities for your next event and how we at JCD can support you! Feel free to contact us here with any questions you may have.