IBTM World 2019: Thank you !

From November 19 - November 21, our JTB Meetings & Events by JTB Communication Design (JCD) team members were in Barcelona, Spain for IBTM World. We had a great show and were able to meet many new clients and business partners face to face and talk with them about the possibilities that Japan presents when hosting your events, meetings or conferences there. Thank you all for coming to our booth, it was great meeting you!

Japanese culture generates worldwide interest from all over and participating at a large expo like IBTM World proves to us once again that Japan's uniqueness and exciting locations are what people want to experience when holding an event there. It was our pleasure to introduce many of you to the great things that Japan holds and can bring to your business and clients.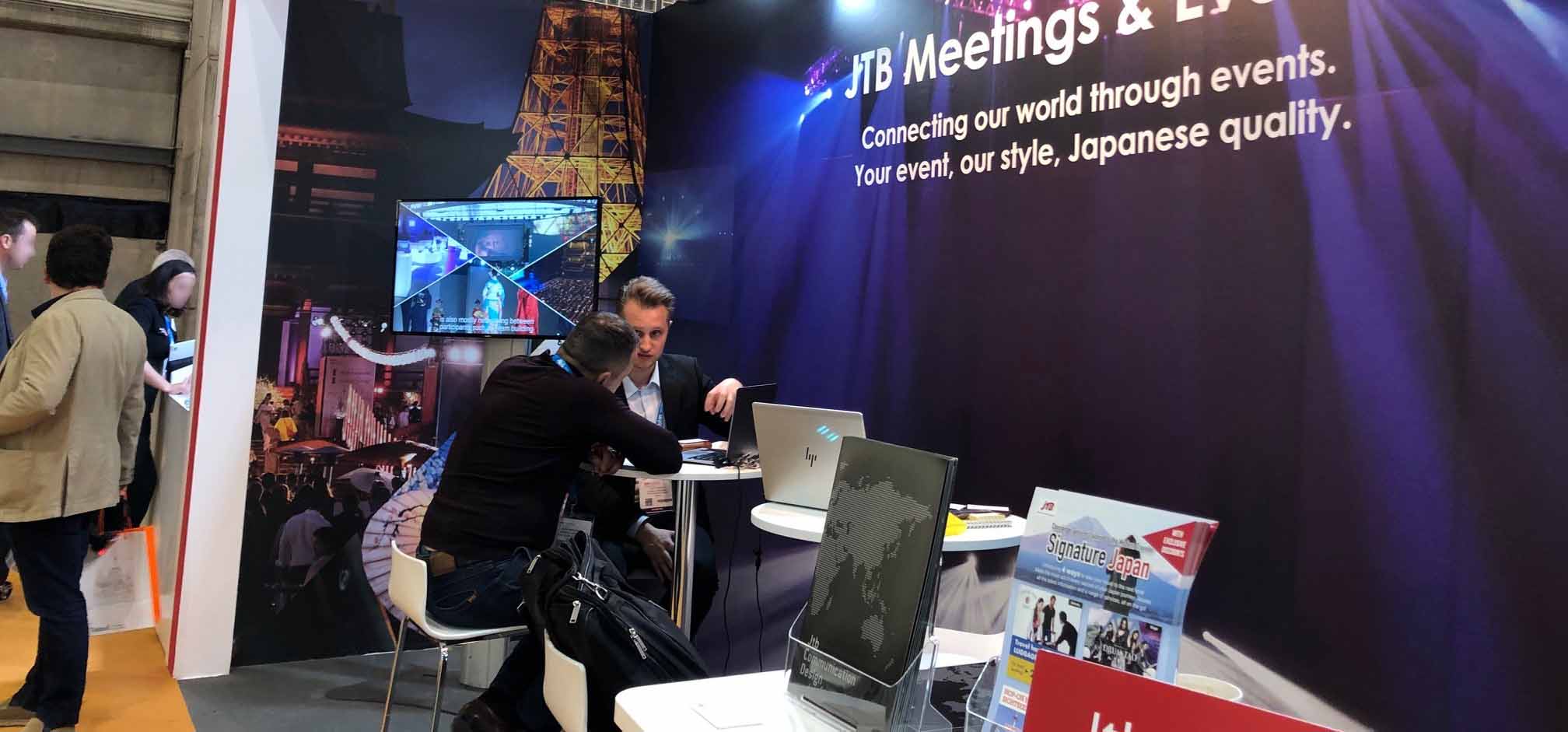 Our JCD event production team is looking forward to diving into many new projects; bringing clients into the fascinating world of Japanese culture.

Missed us at IBTM World? Not to worry, you can contact us here and get things going on your next event in Japan!
For more information on our company, events in general or Japan, be sure to keep an eye on our Bulletin Page with updates every week!