Japan Event Planners in Action: What We Can Offer You

As the third-largest economy in the world, Japan is one of the spots for business and attracts companies from all over the world to expand their dealings. As the economy keeps on growing Japan is the perfect place to promote and host your global gatherings, find new business partners, bring your employees for a well-deserved incentive trip, or start business in Japan

By looking at a variety of events JTB Communication Design (JCD) managed in the past, you can see how we can bring success to your company on a variety of levels with different experiences.

Conferences and corporate seminars
One of our specialties lies in bringing professionals from an industry together to share their knowledge, exchange ideas and network to bring innovating the field. JCD has managed hundreds of corporate seminars over the years and has perfected its seminar support. We believe that face-to-face meetings should be integral to the running of any company as they bring employees and team members together, helping to build stronger business relationships and inspire motivation.

Take an international conference we managed a few years ago. The 4-day conference was full of break-out sessions, presentations and receptions, making the schedule a challenging web of programs and get-togethers. As sustainability and cultural progress were some of the most important factors of this conference, hosting the event in Japan's capital city of Tokyo, the country's economic center that also cultivates cultural and environmental progress, proved perfect.
As one of the most lively and vibrant cities in the world, Tokyo is the ultimate location to host your conferences and seminars, inspiring attendees to provide new solutions and innovations.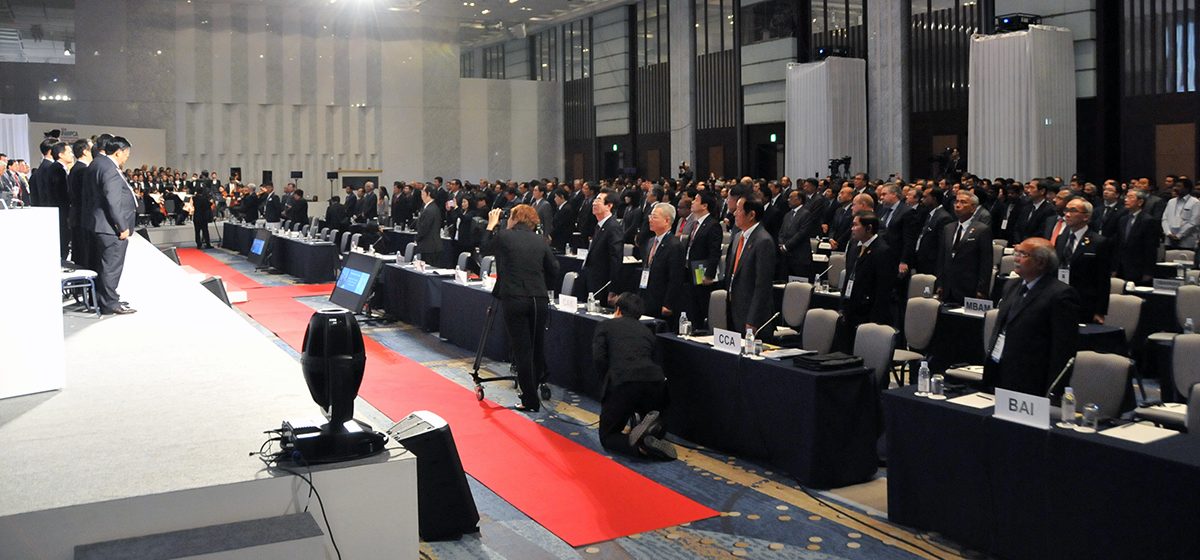 Motivation events
As one of our specialties, we see motivation events as one of the definitive ways to strengthen your workforce and prepare your employees for bringing in the best results. Feeling motivated is essential for any job, and as an employer you want your workforce to be happy and feel content. From our experience of organizing many Motivation Events every year, we notice how important these kinds of activities are and how it supports companies in giving their employees a sense of purpose. From award ceremonies to group activities, we specialize in creating a sense of family under your employees and make them feel like a true team. Sports events are also a very popular and active way to bring your workforce together as a family. We organized many and you can see one of the examples here.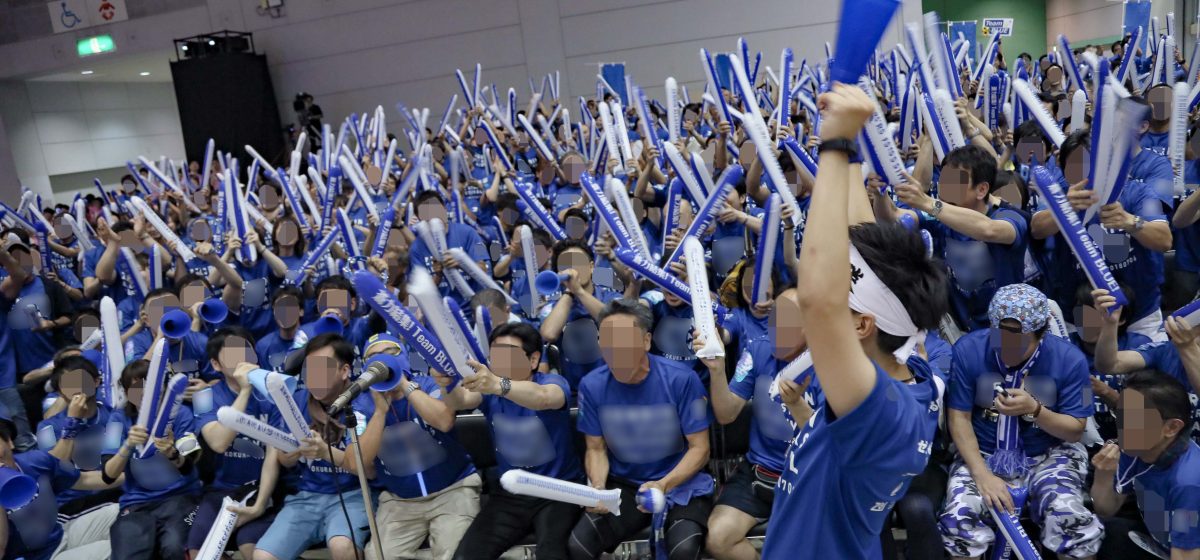 Company celebrations
Company milestones are important moments, celebrating the company's history and the long road traveled. We are often approached by clients who stress on wanting to make the event something memorable, bringing their employees the motivation to work towards the next milestone while expanding the company along the way. Like motivation events, we bring in our expertise to discuss the possibilities in detail and to make it a milestone celebration to remember. Whether celebrated at one location, like here, or at several locations simultaneously, our staff work around the clock in making it an occasion your company can be proud of.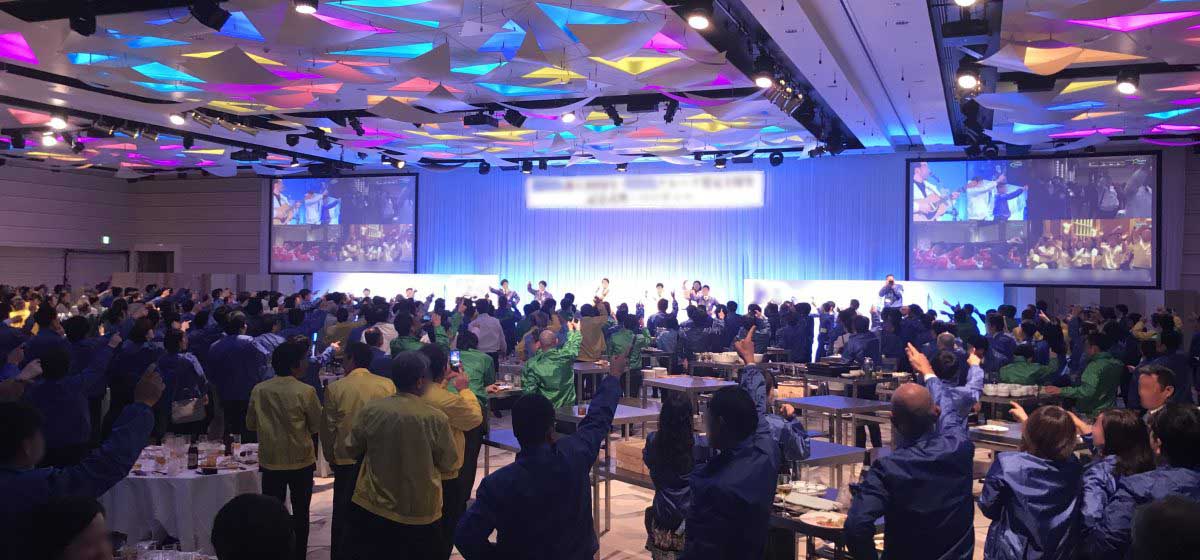 Impressing your business partners
With the variety of events we have worked on, the request to make the event as impressive as possible often comes. Most of the time, attendees are important business partners and our client wants to make sure that they leave the event impressed. When holding your event in Japan, your international clientele will marvel at the implementation of Japanese culture. A good example of how the power of Japanese culture can be implemented to the fullest is seen in a variety of our events, but an event we organized at a Buddhist temple showcases how to impress clients to the fullest when integrating the power and attractiveness of Japanese culture.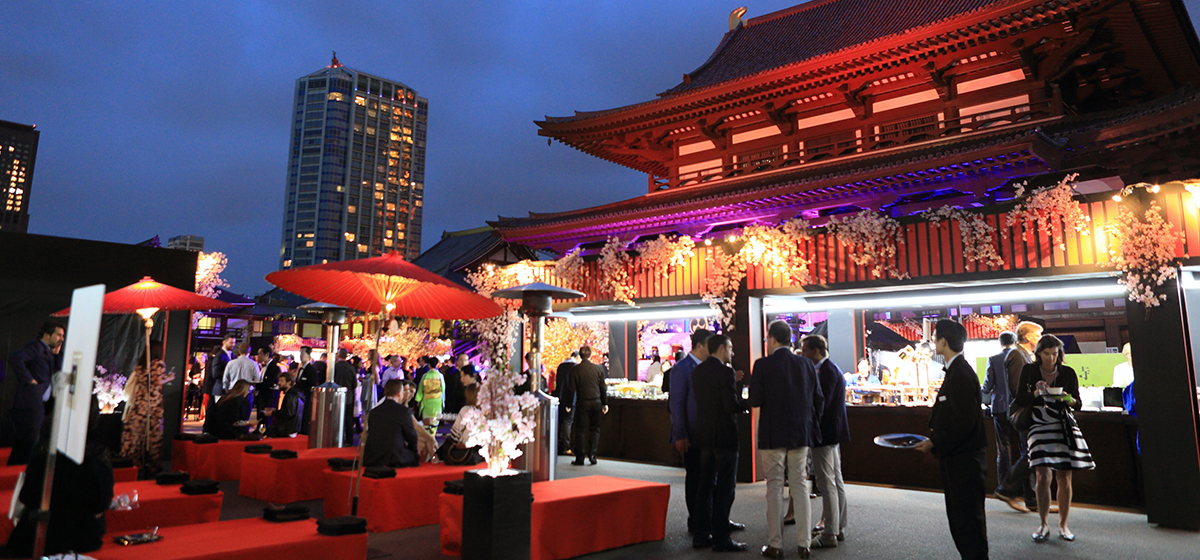 Another way to impress clients can also be done with entertainment after the event. Our Japanese wadaiko drum spectacle MANGEKYO blends in the power of performance group DRUM TAO and the stunning mapping projection technology of teamLab. Your clients will feel the drums deep within and will without a doubt leave the show impressed.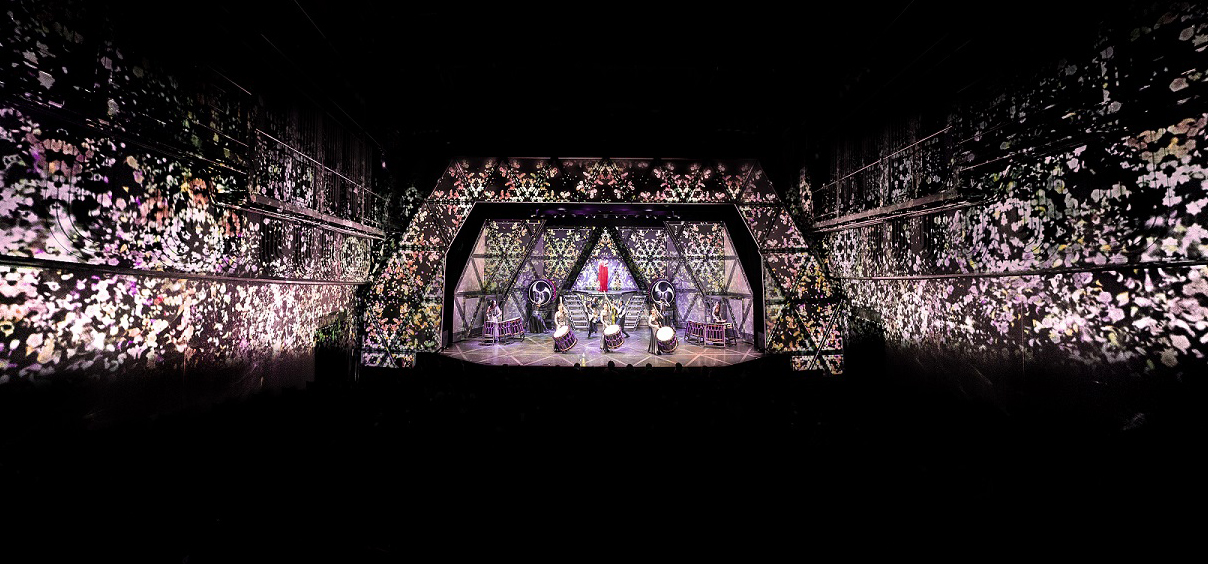 ©teamLab


Promotional and launch events
Promotional events are a great way for any business or industry to advertise products and services in a more interactive and effective way. Through well-organized promotional events, you can give your potential customers and clients a taste of what to expect when entering a business venture with you.
These events can be a fun and innovative way to promote a range of products and services. The best part is your promotional event can be as serious or entertaining as you like by featuring fun activities or practical seminars. Businesses all over the world use promotional events to raise brand awareness to either spread awareness of their products and services or just draw attention to their brand. We can help you to do the same by managing your next promotional event for your business in Japan.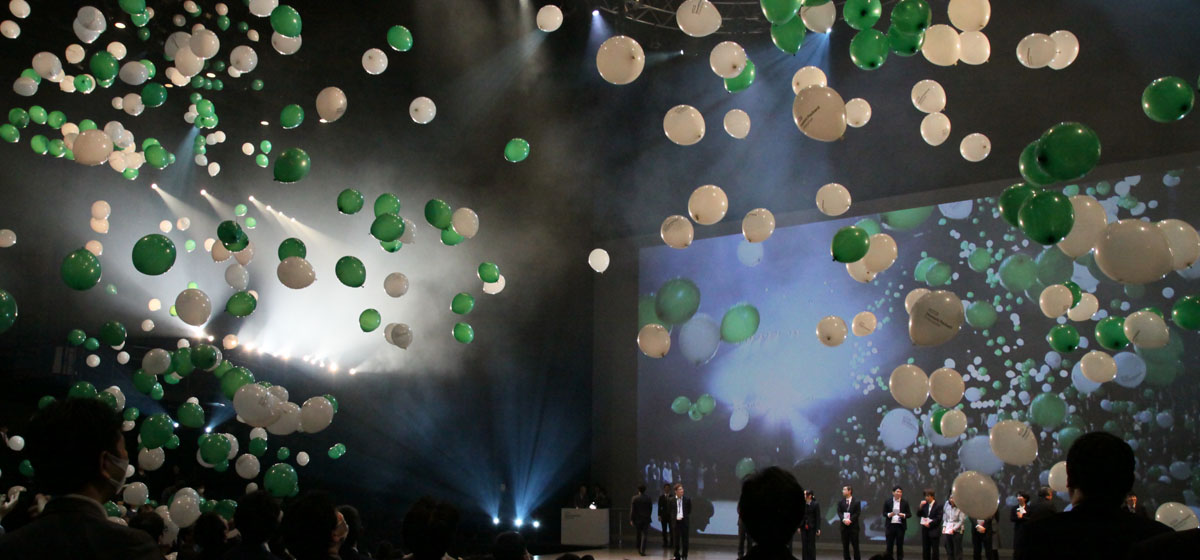 Entertainment
Finally, another one of our core services is organizing high-quality corporate entertainment. Whether you need an opening show for your convention, or performances to draw attention to your industry at packed trade shows, corporate entertainment makes every event memorable and draws in a greater and more diverse audience. Depending on your industry and the type of event you want to hold, there are many different forms of entertainment that can be weaved into your event to highlight your theme or promote your product. To organize authentic and professional corporate entertainment, you need to have the right contacts and experience in negotiation. This is where our events management skills come in to make a difference.

Japan has a long and rich history that has given it its amazing culture, which is integrated in many aspects of life. The beauty of this is that it gives us the ability to implement elements of the culture in your event, and the entertainment proportion can very much be utilized in making your event a special atmosphere and feeling. Whether you would like professional Geisha to perform at your event, like an event in Kyoto we managed, or prefer a ninja show, Awa dance, or a kabuki performance, at JCD we aim to make it happen and use it to enhance this special occasion with something that can only be experienced in Japan.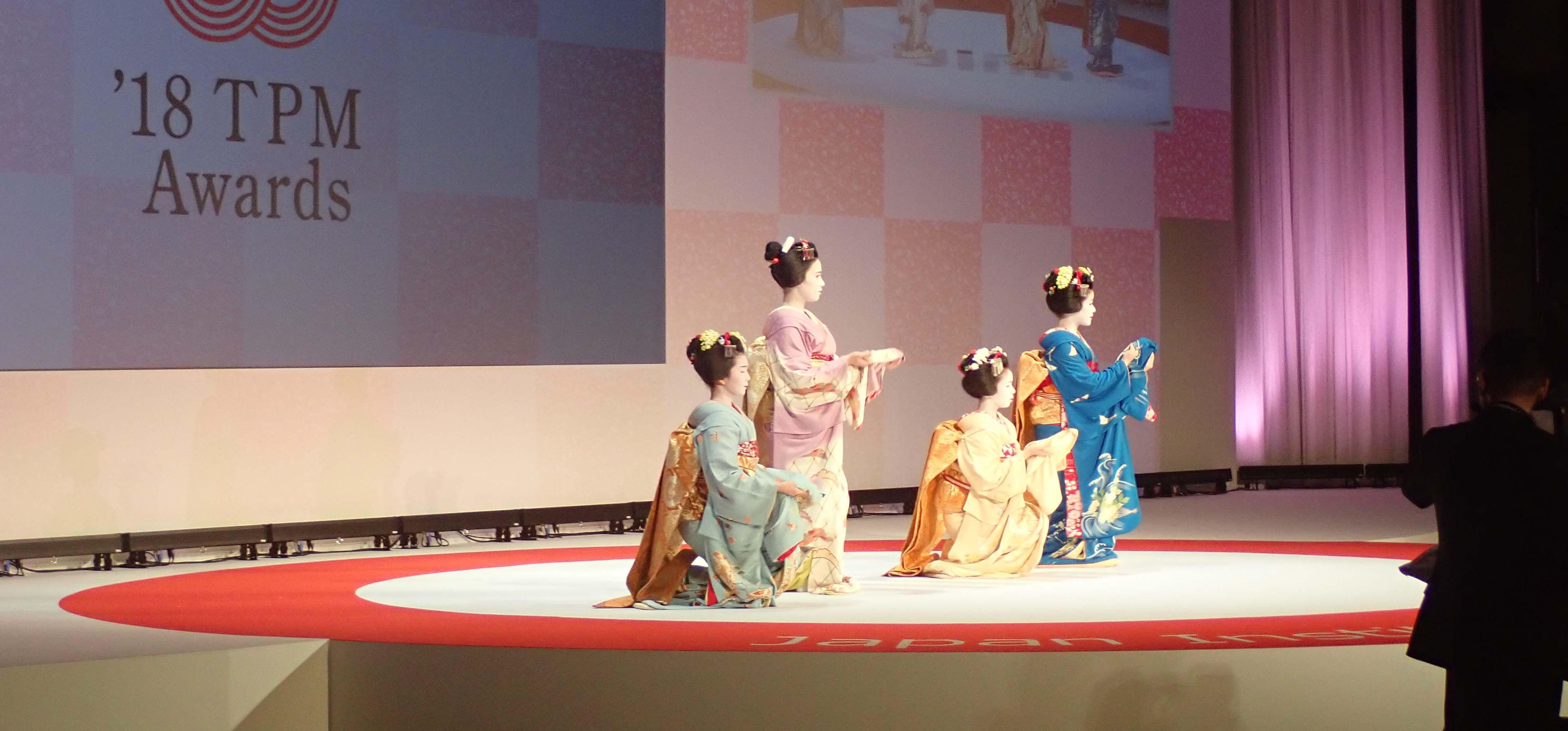 Partner up with JCD to have the best events possible
When it comes to events management, meetings and conventions, promotions, trade shows, and corporate entertainment, JCD has all the solutions and experience you need under one roof. With our diverse team and range of skills, any occasion can benefit from our events management and help your business in Japan.

For more information, feel free to contact us!
Contact us today!