Event check-in with Cvent Technology: Smooth and Simple
At most events the check-in process is experienced as one of the most stressful dealings. Attendees arrive at the venue often coming in large numbers at a time. Missing badges, unlisted attendees, last-minute participants; many problems tend to occur.

JTB Communication Design (JCD) offers the possibility to eliminate these difficulties with utilizing Cvent's newest check-in system. For a recent event, JCD's Digital Team stepped in to take care of the check-in process.
When it comes to event technology, Cvent is one of the leading providers in the industry, offering various solutions to event professionals. Being the first to offer local Japanese support to the Cvent system, JCD opened up many doors to clients in offering their attendees an enhanced event experience.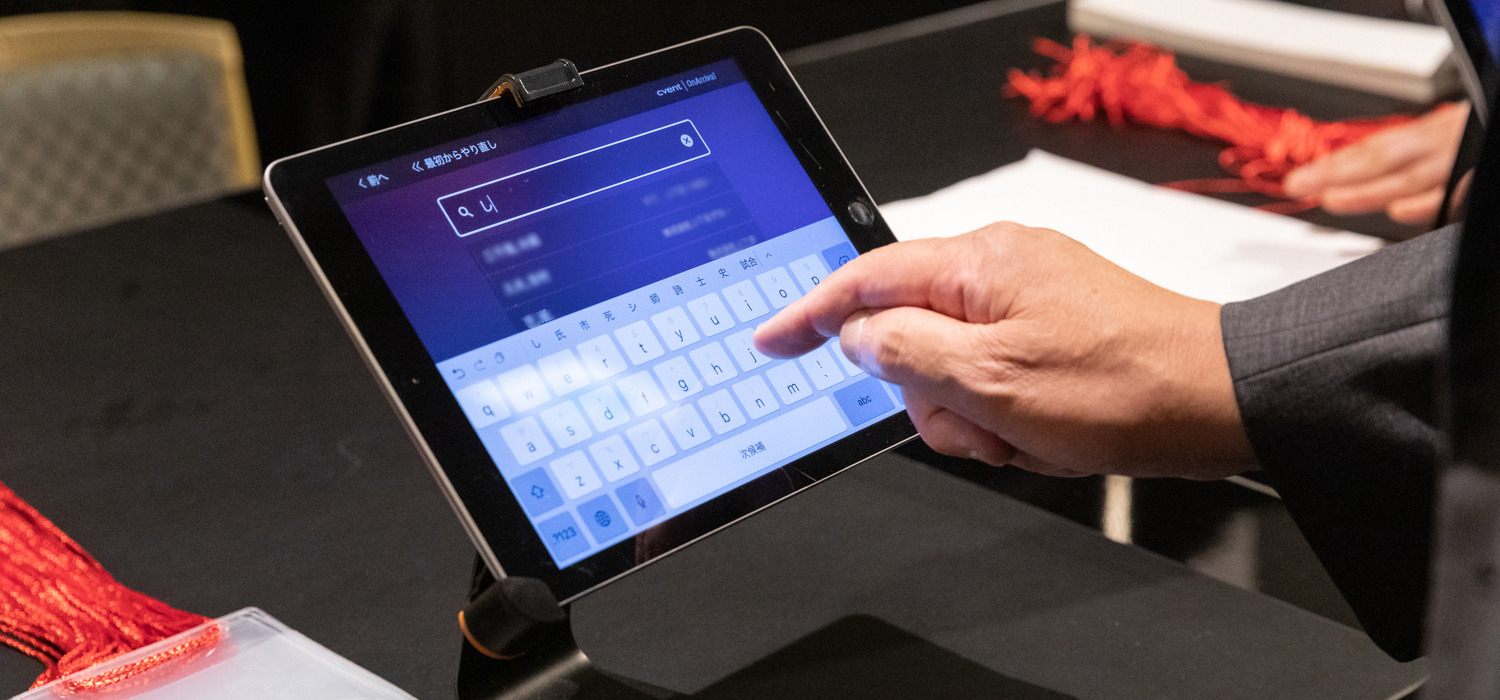 The use of the Cvent equipment proved the perfect example of how smooth a check-in process can be. After the team set up the system at the register counter, the attendees started to arrive. An hour was originally scheduled for the check-in handlings, but everyone was registered and checked in within 30 minutes. During a 15-minute peak time, most of the 300 attendees arrived simultaneously, but almost no waiting lines were caused as the number of check-in stations was more than sufficient.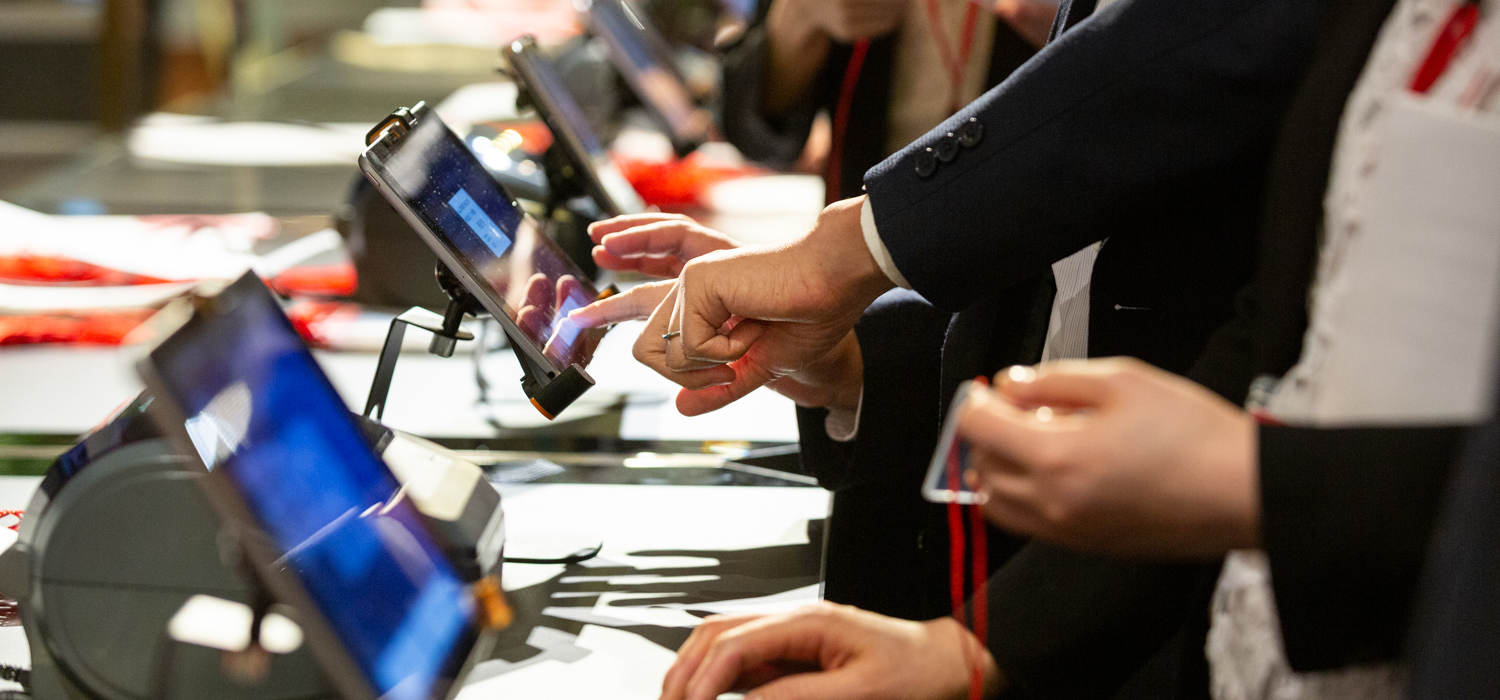 The system deemed easy to use, also by elderly people, who remarked they normally had difficulty with using technology, and no complaints came from any of the attendees.

Leading Digital Team member Yoshiki Mitsumoto was very pleased with the results:

"Utilizing Cvent has made it possible to carry out complicated and time-consuming operations very efficiently. For example, creating participant badges onsite from a database which was created based on registration information via the web and email without having to create a participant list in advance. It only takes about 5 seconds to touch and print. The intuitive and easy-to-understand check-in screen made it possible to process the reception desk dealings very smoothly in a short time regardless of how many participants came at the same time. It was a very successful demonstration of what can be achieved with the Cvent system in onsite event management."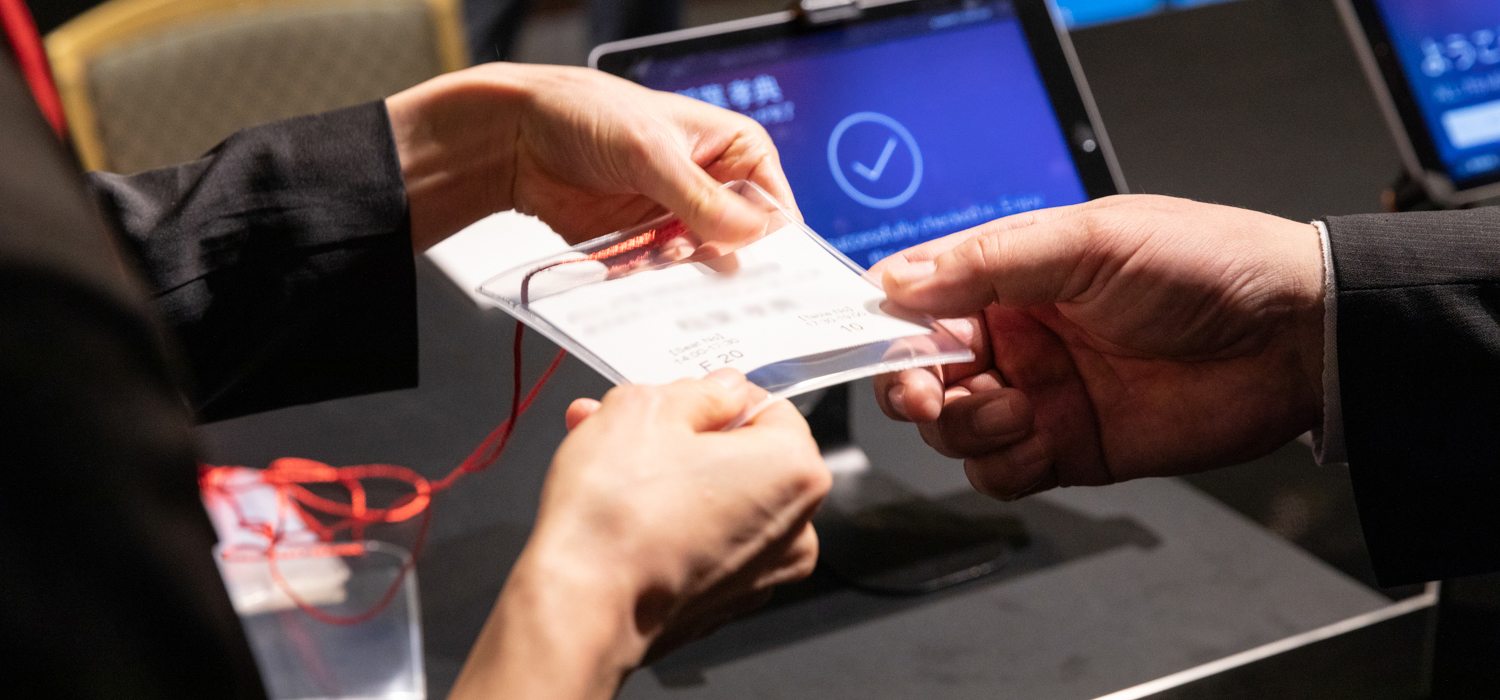 We at JCD are looking forward at utilizing Cvent equipment more and more, enriching your events with state-of-the-art technology and impressing your attendees with a smooth and quality service.