Running Event in Japan: Mt. Fuji and Hot Springs
JTB Communication Design (JCD) promoted this project, intending to solve regional issues in a sustainable matter by creating a social new sports event.
The event was first held in 2017, merging "Running" & "Entertainment" in the town of Hakone, one of the most popular and well-known tourist spots in Japan, and also the site where the famous Hakone Ekiden (a long-distance road relay) takes place.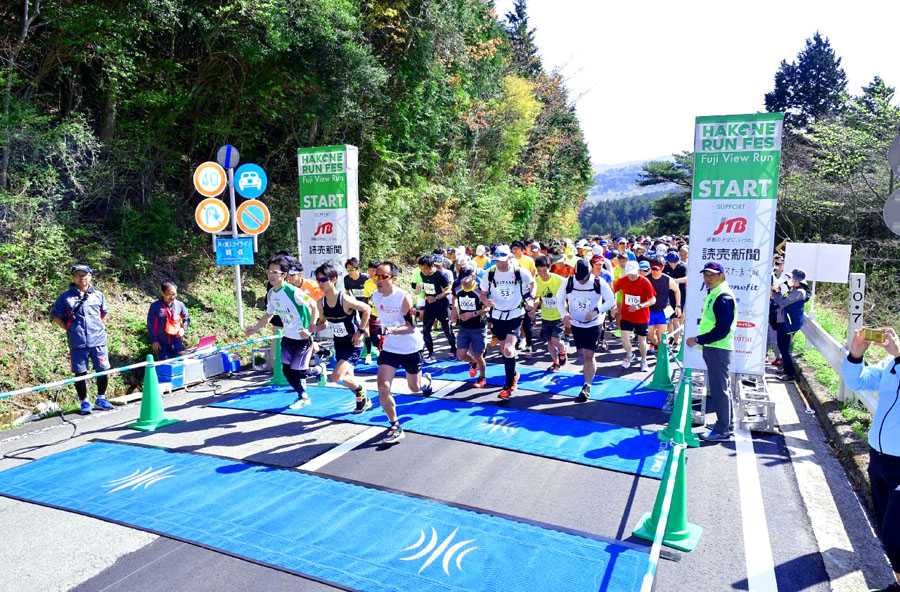 JCD arranged this 2-day sports event, which was held in the metropolitan region, by cooperating with the Hakone town government. We also consigned to manage the event`s whole operation and administrated the executive committee by joining them.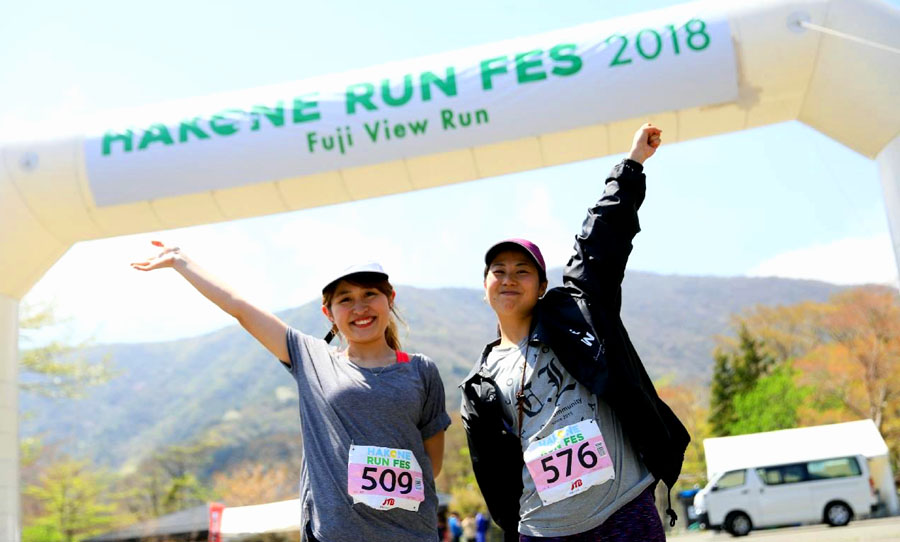 Proposal from JCD to the city of Hakone

We proposed a new style of running event that included an enjoyable stay at a Hakone hot spring hotel for all runners. Not only could the attendees enjoy the running exercise, but also experience a wonderful time at a pre-event festival night which was full of entertainment such as a campfire, stalls with Japanese style massages, various foods and beverages, live events, performances by local artists, and more.

Establishing this event was a complex undertaking by integrating sports and entertainment while utilizing the abundant outdoor activity resources of the Hakone area, as well as providing an opportunity for many tourists to enjoy their stay in a Hakone hot spring.

The biggest attraction of this event was a majestic and beautiful view of Mt. Fuji, which was clearly visible during the running course.
There were some issues considering access and the capacity of the available parking lots because of Hakone's location and the starting time of the event, so we continuously consulted and negotiated with the local government and committee to construct a cooperative framework in order to run the event smoothly.
The JTB Group fully supported the construction of the event environment, such as settling an original accommodation plan and arranging the runners` transportation, adopting all possible measures carefully, succeeding in a smooth operation.

Based on the concept "Let's compete with pleasure!", approximately 3000 runners participated during the 2 days of the event. JTB Communication Design will continue to create enjoyable events in Hakone for local revitalization and the increase of social activities.