MICE Symposium event in Tokyo 2018
Meetings and events in Japan: The Tokyo MICE Symposium event 2018 was held on January 18, 2018.

This symposium was held by The Tokyo Metropolitan Government and the Tourism Agency. It was a project to let more people know about "MICE"; Meetings, Incentives, Conferences and Exhibitions.
JTB Communication Design (JCD) was appointed as the operation management of this event.
◆Our responsibilities◆
① Registration management of visitors ② Creating and printing leaflets ③ Website building ④ On site management ⑤ Creating and printing programs, etc.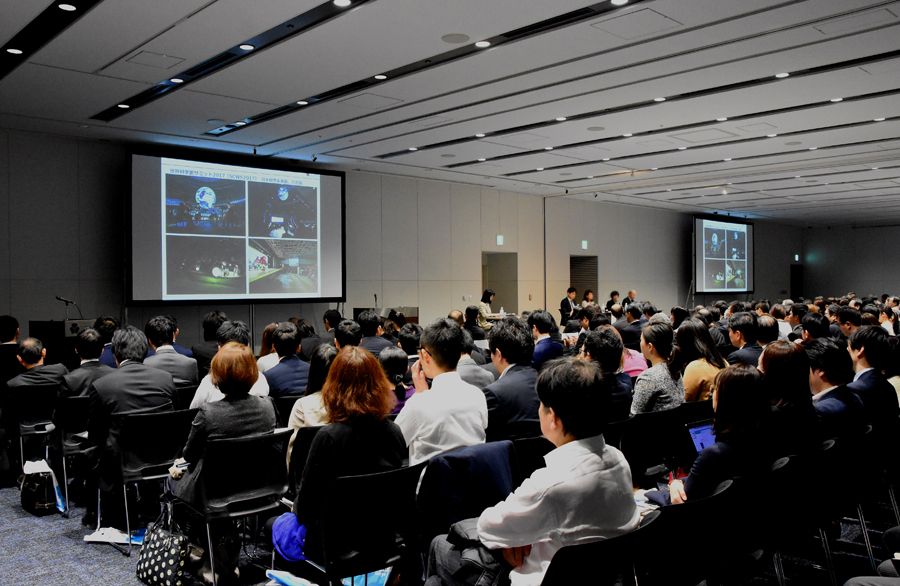 Since the symposium granted free access to anyone who was interested, we had to be very careful to grasp and anticipate the total number of attendees. Thanks to hard effort, we could achieve a 75% attendance rate! The organizer praised JCD for these results and its smooth operation.
◆Comment from JCD Staff in charge: Hotta-san◆

"I did my best to keep on schedule with the program even when sessions ran over time, having a deep understanding of what kind of inconvenience this can give to attendees if the program faces delays. Fortunately, we receive positive feedback from our client! As we take care of the project management, good feedback from our client is the best kind of motivation we can get for future events. I will continue to devote myself to lead further successful events!"
For more information, feel free to contact us for more on meetings and events in Japan!