Event Industry in Japan: 2020 Survey Highlights

The pandemic has brought a lot of changes in the world and the Japanese event industry has been no different. With our look back on 2020 article, we provided a look into the Japanese event industry of 2020 and how JTB Meetings & Events by JTB Communication Design (JCD) dealt with the sudden changes.

This article will take a bit more of a detailed look at how COVID-19 affected events in Japanese society overall. Our partner company JTB Tourism and Research & Consulting, Co. released a report of a survey in October 2020, questioning a total of 60,000 workers in various industries from all over Japan.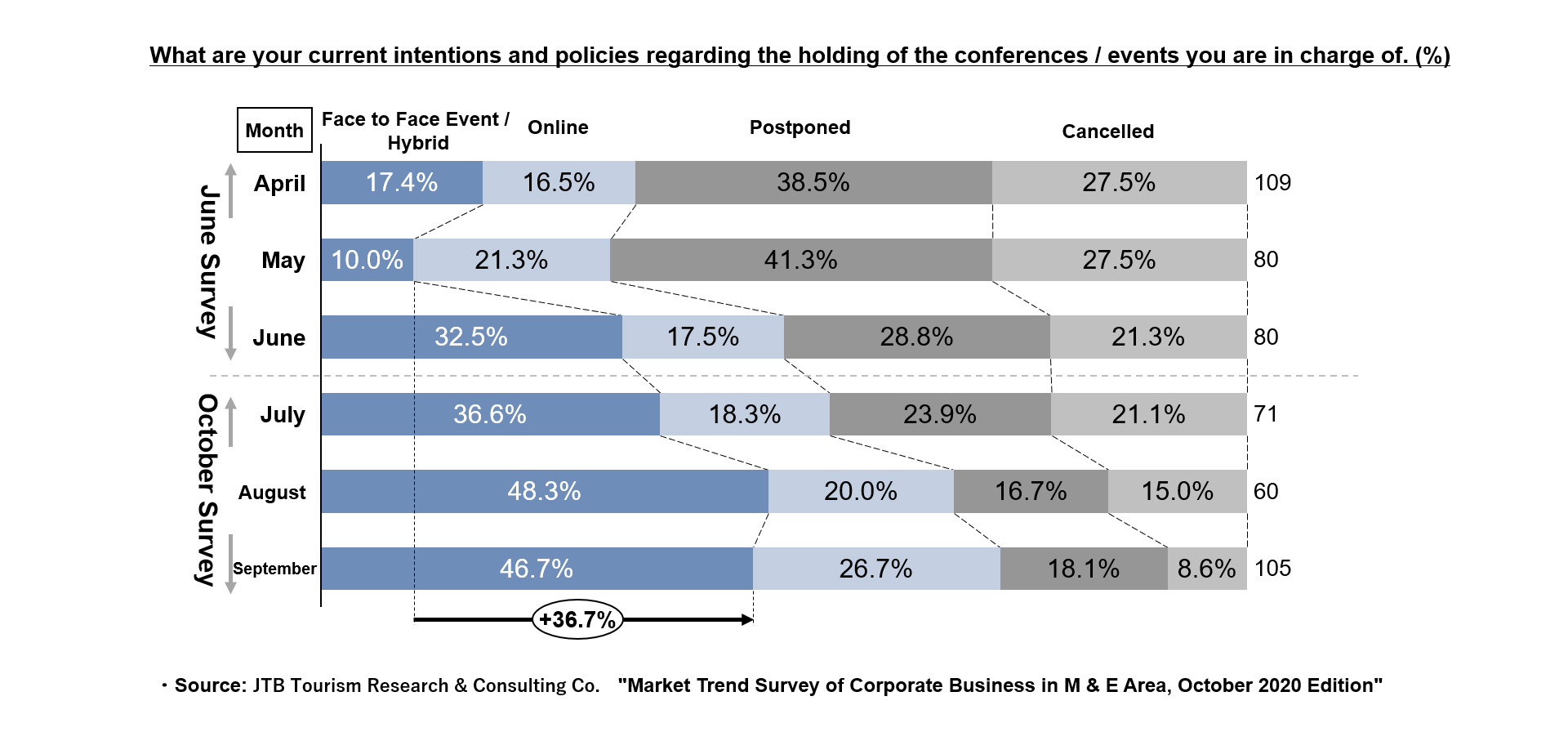 Events and Postponement in 2020
As with many other countries, the actualization of meetings or events in Japan during the first half of 2020 showed a large decrease in May due to the state of emergency announced by the Japanese government in April. As of September 2020, less than 50% of earlier planned meetings and events were held in either a live or hybrid form. With this the event industry started to show some signs of recovery compared to previous months.
By November 2020, 70% of the planned meetings and events were being held again, and less than 30% was still being canceled or postponed. At the start of 2021 this number was expected to be back to more than 80%, with more postponed meetings and events planning to be held after January 2021.
Due to changes in the market environment, about 80% of the planned events were forced to make various changes either from the initial schedule or postpone their planning. Among them, about one third (34.0%) of events had to adjust the number of participants due to changes in size or scope. However, the number of organizers who changed their budget towards meetings and events was only 15.4%, which was surprisingly not as high as expected.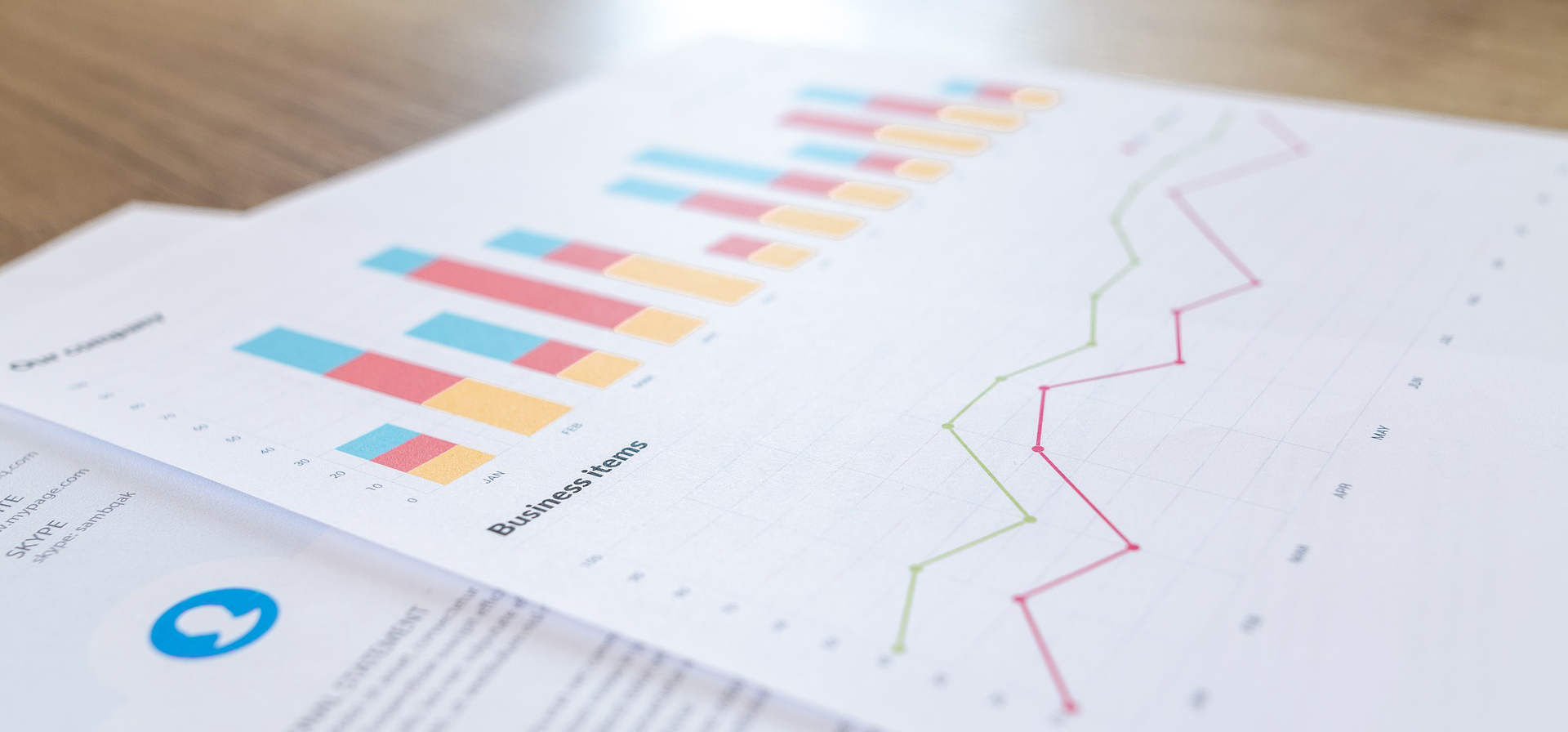 In July 2020, more onsite events were held again, but this number started to decrease once more in October, most likely due to a new wave of COVID infections. During this time, events in the online form started to steadily increase, with the number of online events still gradually going up to this day. Many companies were forced to evolve more towards the online, and at the time of the survey, more than 50% of all respondents believed that their companies were proactive in holding online events, with the IT/telecom industry (72.4%) and electrical/machinery (69.8%) industries tending to be viewed the most proactive.
Most important factors when deciding to hold an online event
One of the biggest changes concerning events in 2020 is the shift towards online events. When asked about the most important points in selecting a contractor for holding an online event, the responses were as follows: "Low cost" and "quality of content / service" are ranked highest, but "speed of response" and "trouble-shooting support" , "business integrity", "knowledge of the person in charge", etc. were also considered important factors and ranked high among the options.
Regarding the software used at an online or hybrid event, surprisingly, more than 50% of the respondents said to have selected a service without thoroughly comparing it with other options available.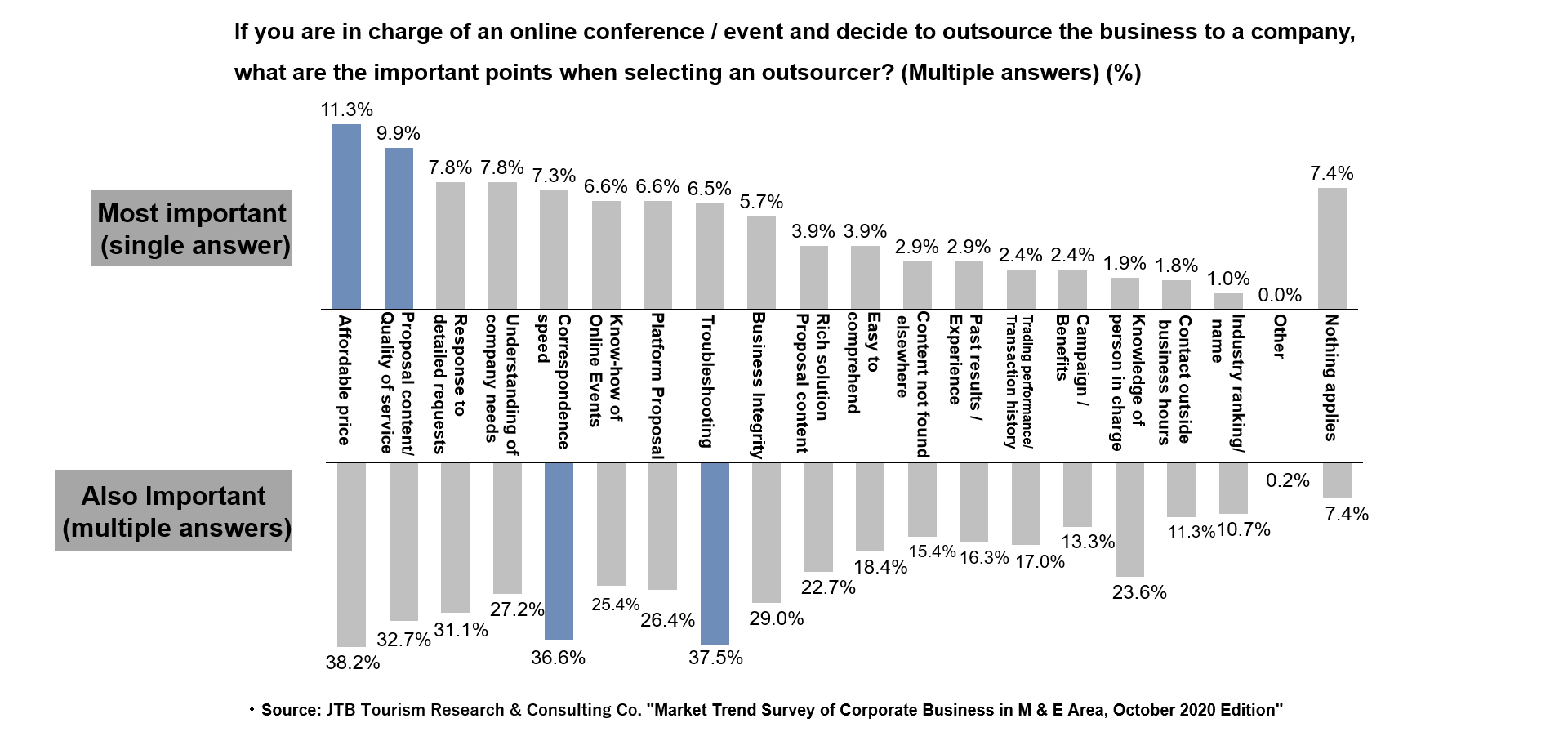 Thoughts on 2021 and the progression of online events & business
When asked about the plans for 2021 (at the time of this survey, October 2020) less than 10% of the organizers had already decided to cancel their events for 2021 and subsequent years, and about 40% of the organizers answered that they were still undecided about the direction of their events for 2021, regardless of the target audience.
Three quarters (75.6%) of the respondents answered that Japanese society as a whole will change more when it comes to online meetings, events, and business, in the future. However, when asked about the change in their own industry, aside from the IT/telecom/software industry, the percentage of organizers who feel that the change to online will progress in their own industry's events in 2021, is relatively low.
It is expected that the Japanese IT/telecom/software industry will undoubtedly be the leader in online meetings and events in 2021, and other industries feel that their own industry is lagging behind. As a result, the wave of online meetings and events is expected to progress slower than expected overall.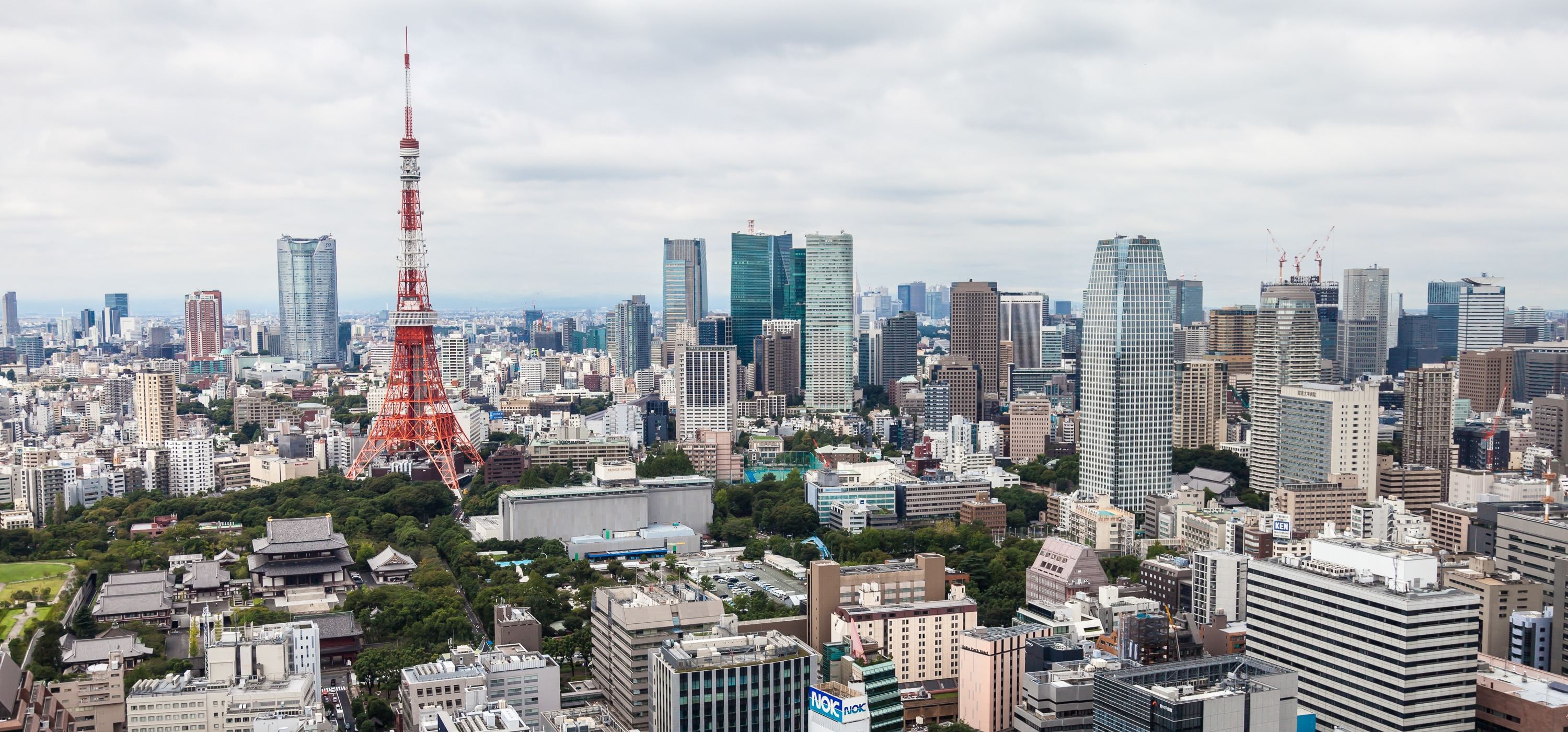 Events with JCD
While there is still a lot of uncertainty about how the situation around COVID-19 will change events further in 2021, we at JTB Communication Design are looking towards the future. While focusing on virtual events or holding live events with the correct safety measures implemented, we are looking forward to the day where we can meet our overseas clients in Japan again.
Feel free to
contact us here
for any inquiries or questions you may have!