Get Inspired for your Event: Japanese Festivals that Rock

Japanese culture brings forth an atmosphere that is inescapably unique. When our clients hold their event in Japan, implementation of this special vibe is always requested, as it is exactly this uniqueness that makes holding an event in Japan worthwhile. When people ask us how they can get an idea of Japanese culture and where they can experience this kind of atmosphere best, a Japanese festival, where culture is celebrated, is the best kind of example to find inspiration.

When it comes to celebrating Japanese culture, nothing can compare to an authentic Japanese festival. If you are thinking about hosting an event in Japan and are looking for Japanese culturally, or festival-inspired theme ideas, or just want to find out more about the Japanese culture, the many annual festivals in Japan will most definitely inspire. Not only will you learn more about this fascinating country and its history, but you are also guaranteed a fun and memorable day, which correlates with the same goals our clients request for their attendees. Let's take a look at some of the most popular and culturally-engaging annual Japanese festivals that can give ideas for the theme, feel and look of your event, as it is it possible to bring many of these festive elements into your personalized business celebration.


Gion Matsuri
Renowned as an iconic Japanese festival, the Gion Matsuri lasts the entire month of July. The float parades, or Yamaboko Junko, are the main events and take place on 17 and 24 July, but there is a whole assortment of festive evenings and street parties that precede this, called Yoiyama. These festive evenings normally involve incredible food and plenty of beer.

This Japanese festival has a rich cultural history and is believe to have started as early as 869 C.E. as a prayer to the God Gozu Tennō for an end to a plague, believing the religious ceremony would appease the gods and free them of the epidemic. The festival has since evolved into a celebration of Kyoto culture. You can catch it in the Gion district of Kyoto; an unmissable event for anyone with a true interest in Japanese culture.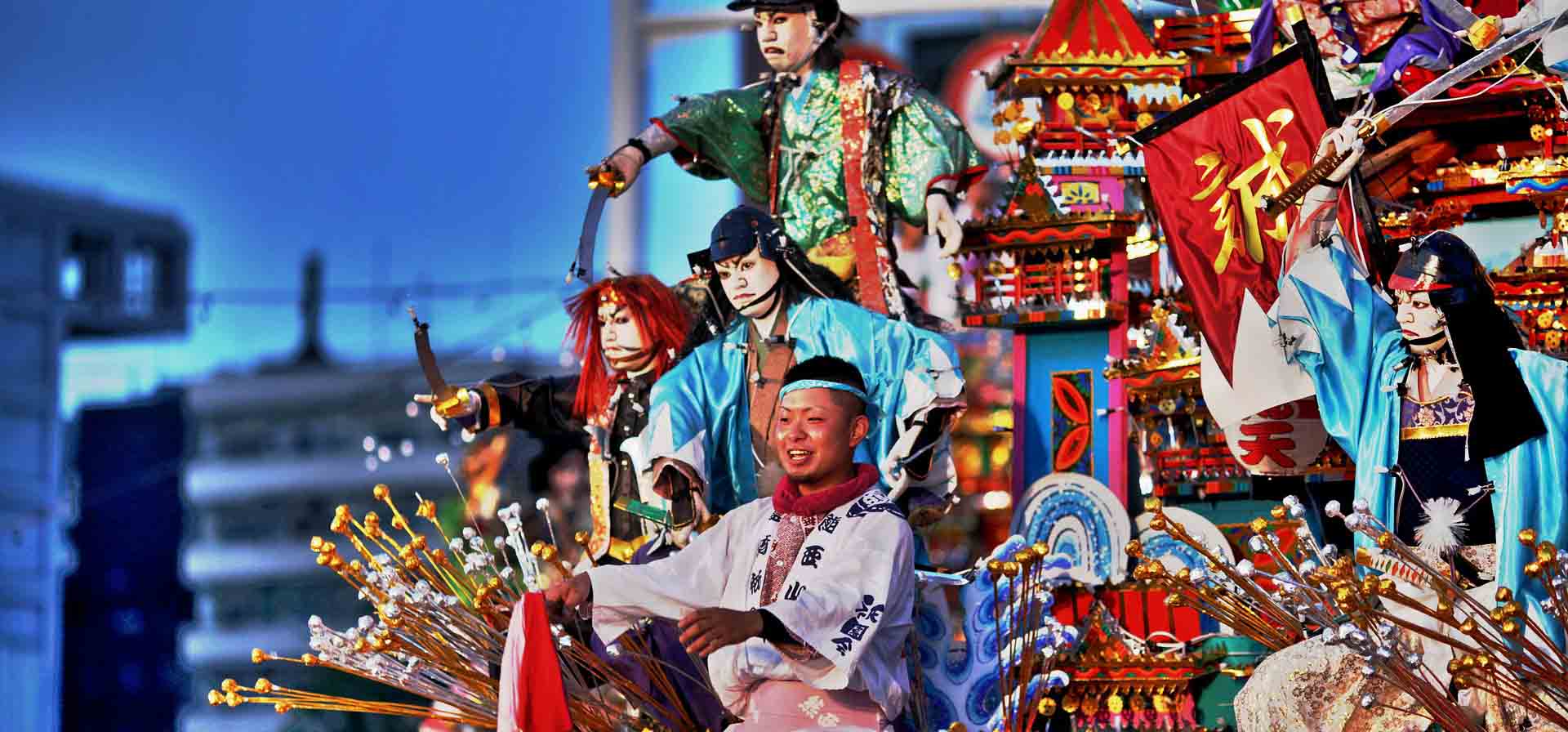 Nebuta Matsuri
The next annual festival on our list is the Nebuta Matsuri, a summer lantern festival held in the small towns in the Amori province. The festival takes place 2-7 August every year and attracts visitors from nationally and internationally. Nebutas are giant lanterns, based on Kabuki or other mythical stories, and you'll see many of them floating through the city during the parade. These lanterns are accompanied by musicians and Haneto dancers which, when combined, create a real spectacle.

Although the origin of this Japanese festival is unknown, it is believed to have been inspired by the Tanabata festival in China. The art of making lanterns was once passed down from generation to generation and these annual festivals keep this traditional aspect of Japanese culture alive.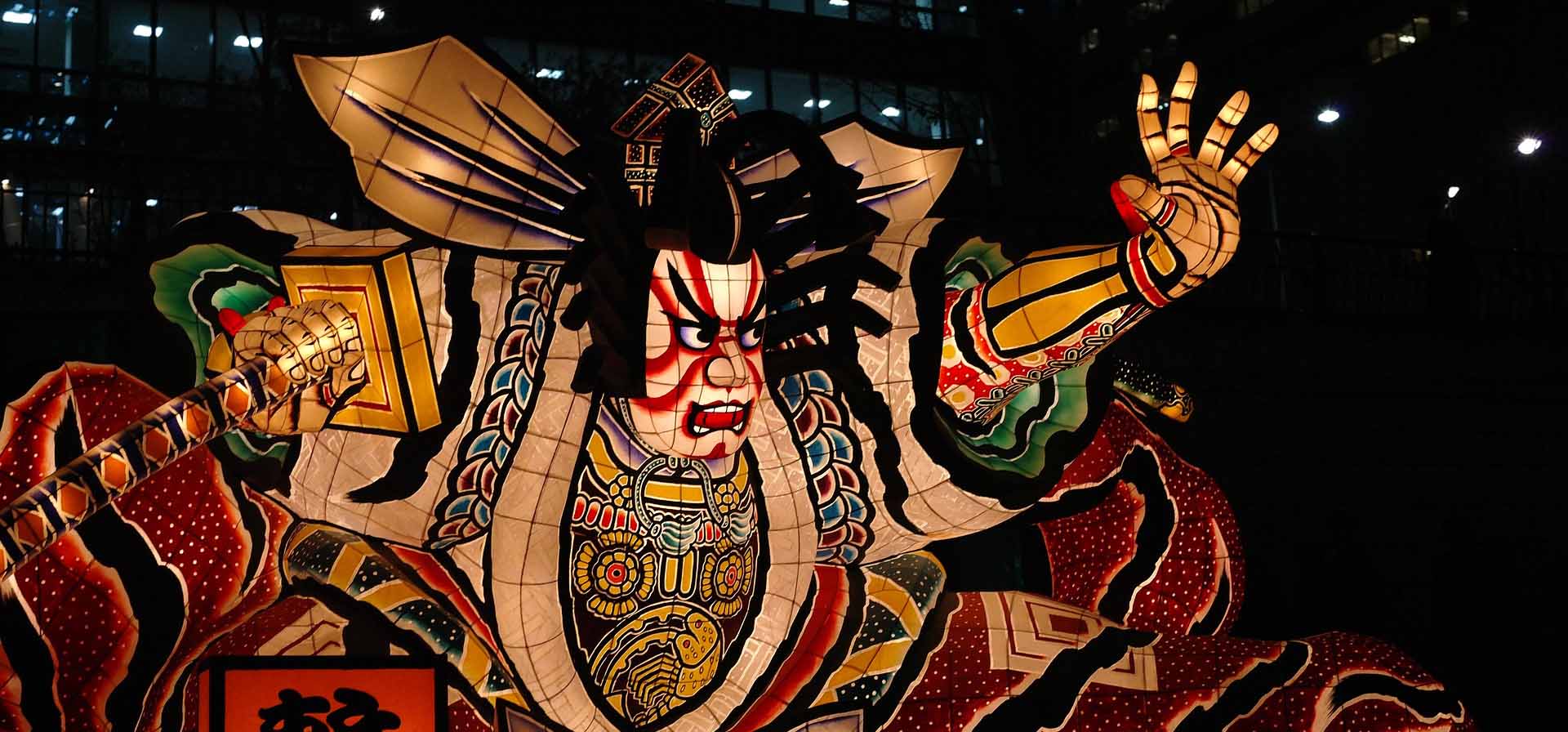 Chichibu Night Festival
Held in Chichibu and just 90 minutes from Tokyo, the Chichibu Night Festival is held 2-3 December every year. You'll see beautiful floats decorated with traditional lanterns, some of which even turn into Kabuki stages for performances of traditional plays. The procession ends with a firework display that lasts almost two and a half hours. This provides ample time to enjoy the variety of festival foods as well as some amazake, a traditional sweet wine.

This festival is region-specific and began as a way for the people of Chichibu to show their appreciation to the Japanese God for protecting the region. It is now a world heritage site and attracts thousands of visitors every year, especially during festival time.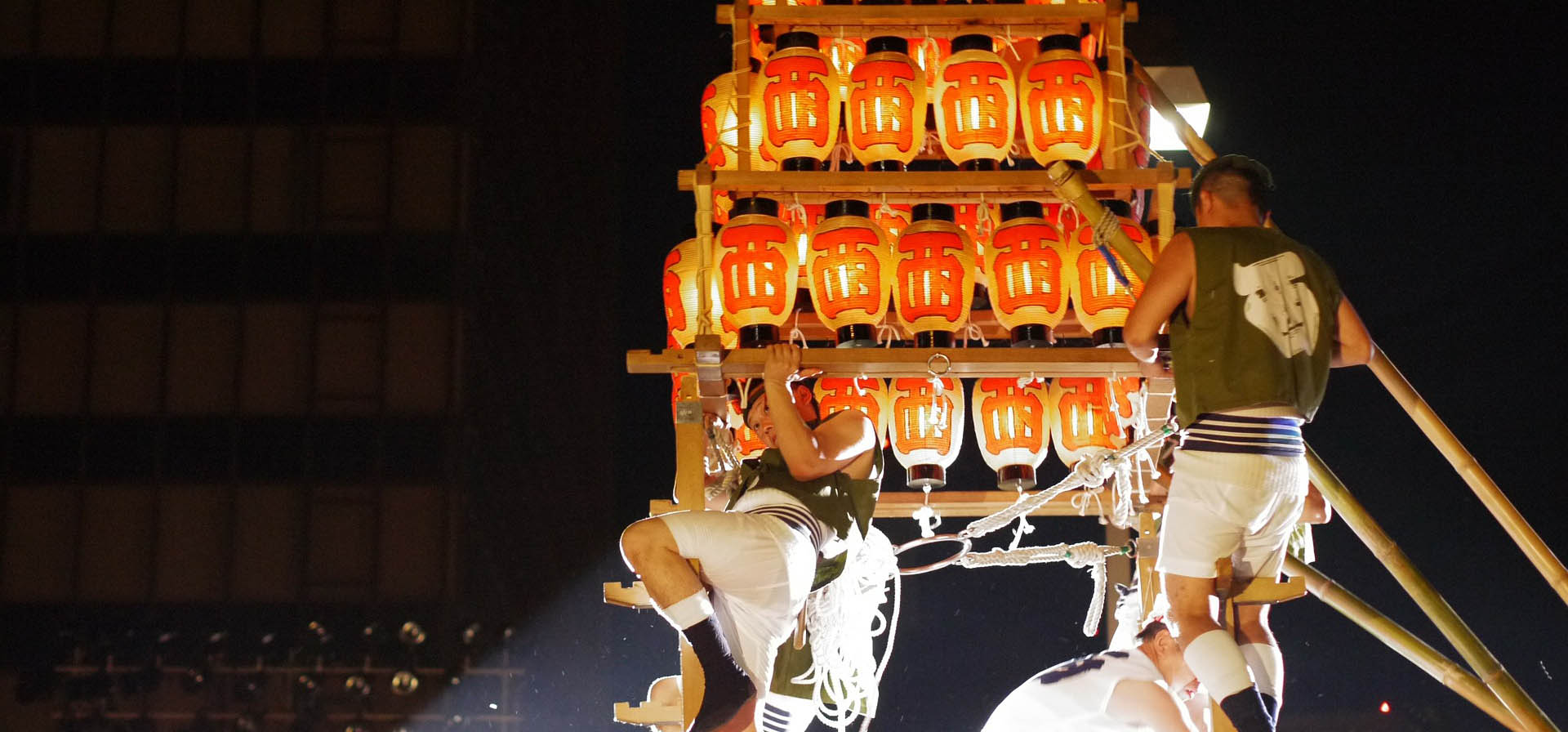 Takayama Matsuri
Every spring, Takayama Matsuri is held as part of ancient Japanese culture to pray for a good harvest. This Japanese festival is widely acknowledged as one of Japan's three most beautiful festivals. Featuring Yatai—festival floats with incredible decorations pulled on wheels—and participants wearing traditional Samurai clothes, this Japanese festival is held twice a year during fall and spring. During the fall, the festival takes place on 9-10 October and you can catch the spring festival 14-15 April. It takes place in the Tokai Region in Takayama City, Gifu.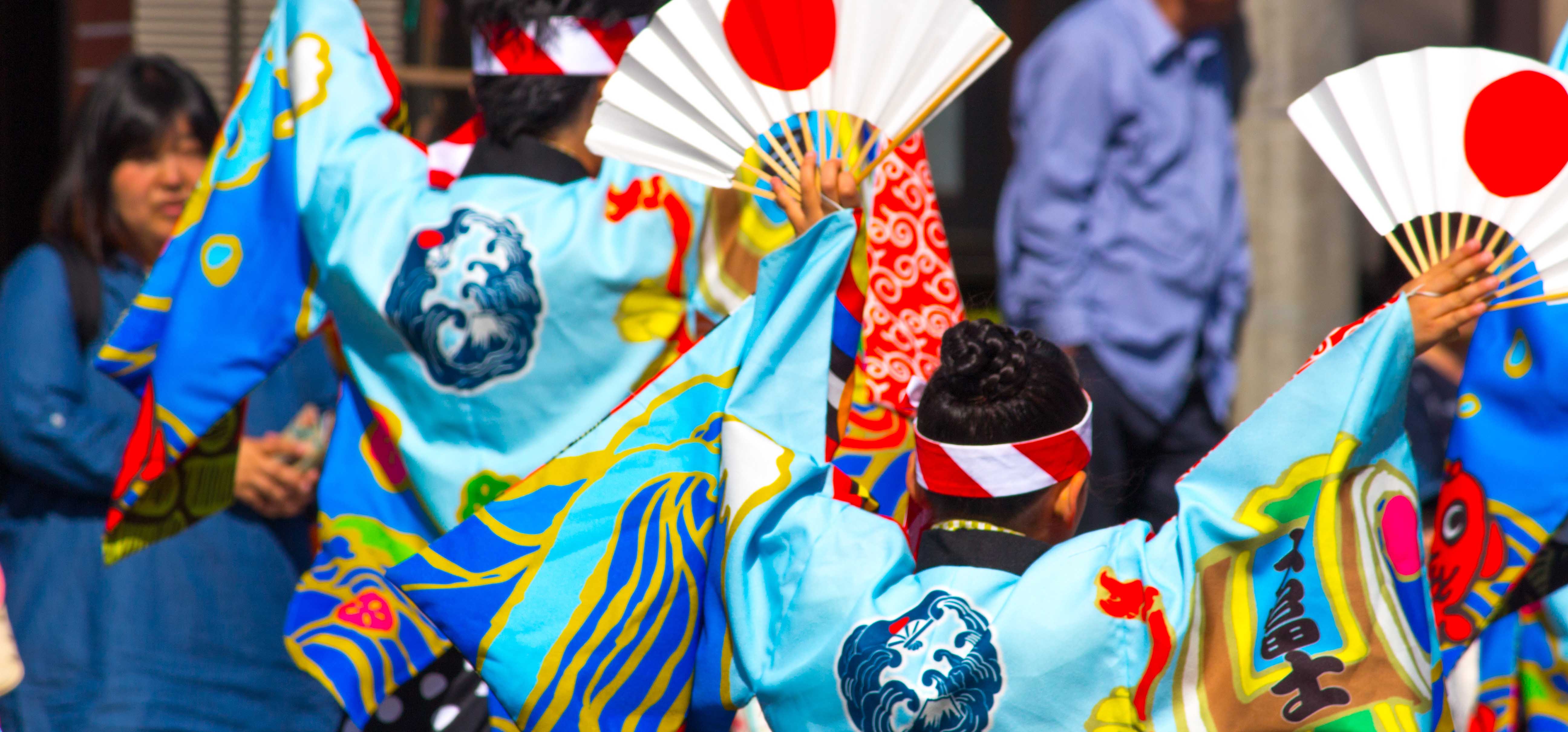 Tenjin Matsuri
Located in Osaka, Tenjin Matsuri is one of the most popular Japanese festivals and takes place both on land and water at the Okawa river. The on-land parade includes traditional drumming and dance performances and you'll also see locals dressed in traditional clothing. For the finale, everyone takes to the boats where you can see a beautiful fireworks display from the magical river setting.

This Japanese festival pays tribute to the God of art and learning, Sugawara No Michizane, and takes place 24-25 July. The best part of this festival is the procession on the 25th which features locals dressed as characters from traditional folk tales and authentic Japanese music. Even when you are on the water you will be treated to performances from other boats called 'stage boats' where noh and bunraku performances will be held to keep you entertained throughout the evening.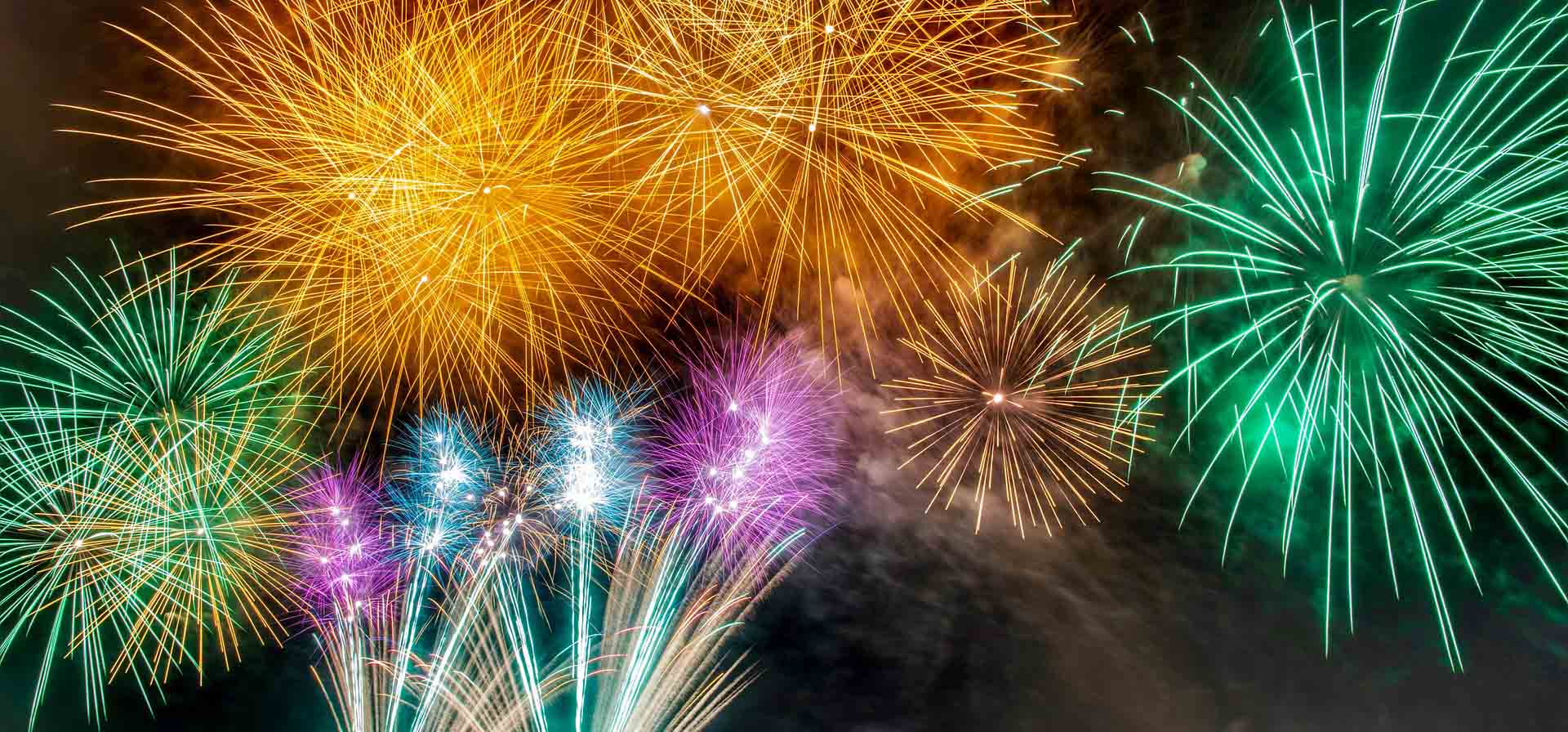 Japanese festivals celebrate the joy and beauty of living and communicating together as human beings. Events, meetings and conferences value communication in the same way and bring forth lasting relationships between people, organizations and businesses. As event specialists, it is our goal and joy to create a memorable stage to inspire and delight, motivating your attending business clients for a successful future together. Here, Japanese culture can support in making it into a unique stage, just like the above festivals, and offer a once in a lifetime experience.

We at JCD can implement elements of a Japanese festival into your event, from actual decoration to festival games or overall atmosphere. When holding your event in Japan, it brings endless possibilities for an unforgettable moment in time.

Feel free to contact us to find out more, discover new ideas and work together with us to create a delightful time for your attendees.

Contact us today!