ibtm WORLD 2018:Daily Report
IBTM WORLD 2018 starts tomorrow!
Hola! We have arrived in Barcelona!

From tomorrow onward, JTB Communication Design (JCD) will be at Ibtm WORLD until 29 November.
We will be at Booth H74 in hall 3 under the name JTB Meetings & Events, come visit us!
We are looking forward talking with you about future events and possibilities in Japan or worldwide.
Let`s have a successful couple of days here in Spain! See you at the booth!



Day 1
What a first day here at ibtm WORLD! We were able to meet a lot of people from all over the world, thank you all very much for stopping by our booth!
From exchanging information to learning about each other`s company, we were happy to meet you and are looking forward to many new projects to work on! Tomorrow is another day here at ibtm WORLD, see you all then!
JTB Communication Design is at Booth H74 as JTB Meetings & Events!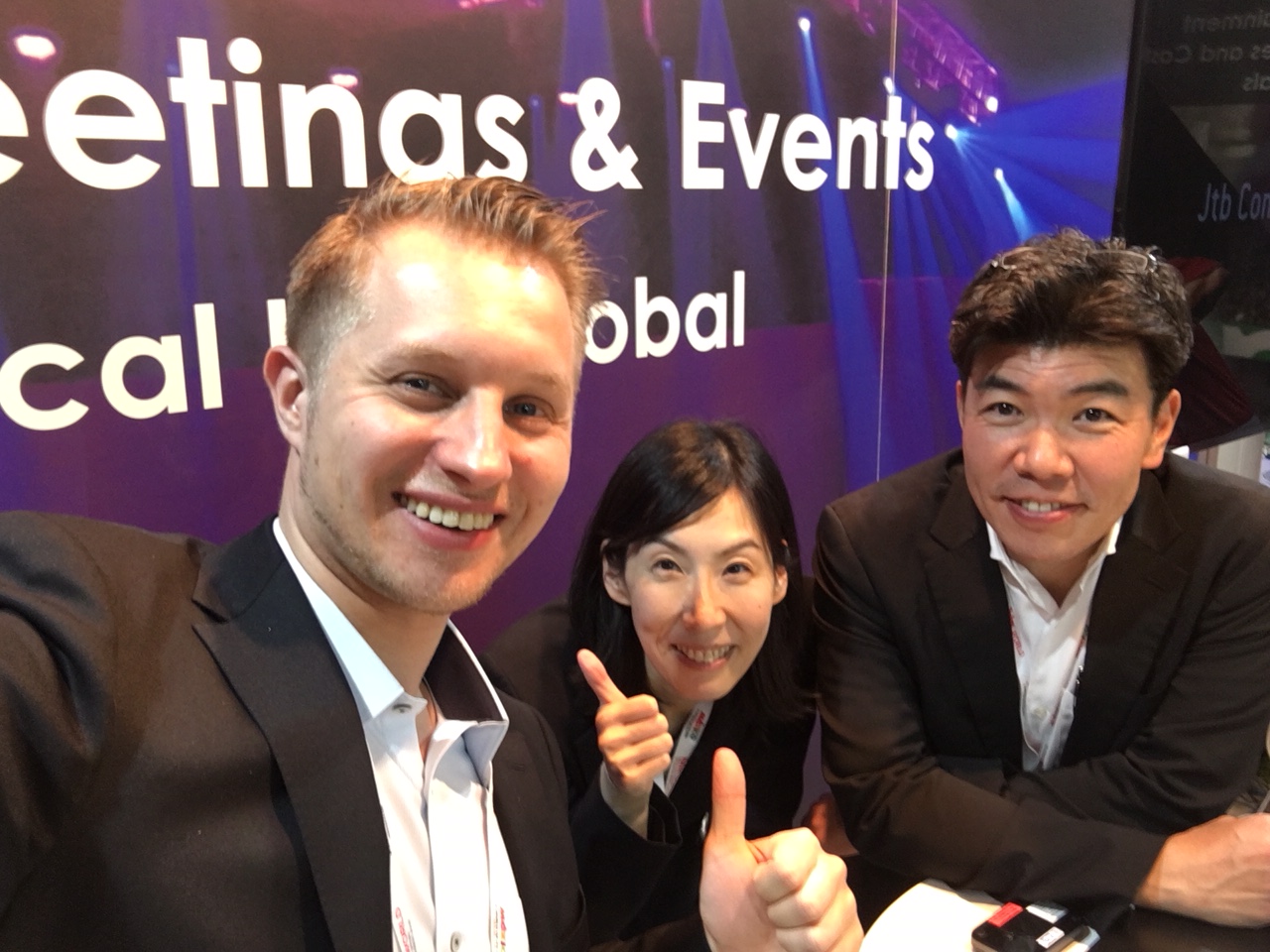 Day 2
And day 2 is in the books!
Time flew by today and just like the first day at this lively expo we were able to meet many new people at our booth H74. Thank you all for stopping by and having a chat with us. Japan is a popular destination, and many visitors wanted to know how they could hold their next event there and what is possible. We were glad to help and some exciting new ideas and potential partnerships have come to light. Tomorrow will be the final day at ibtm! Be sure to come by JTB Meetings and Events!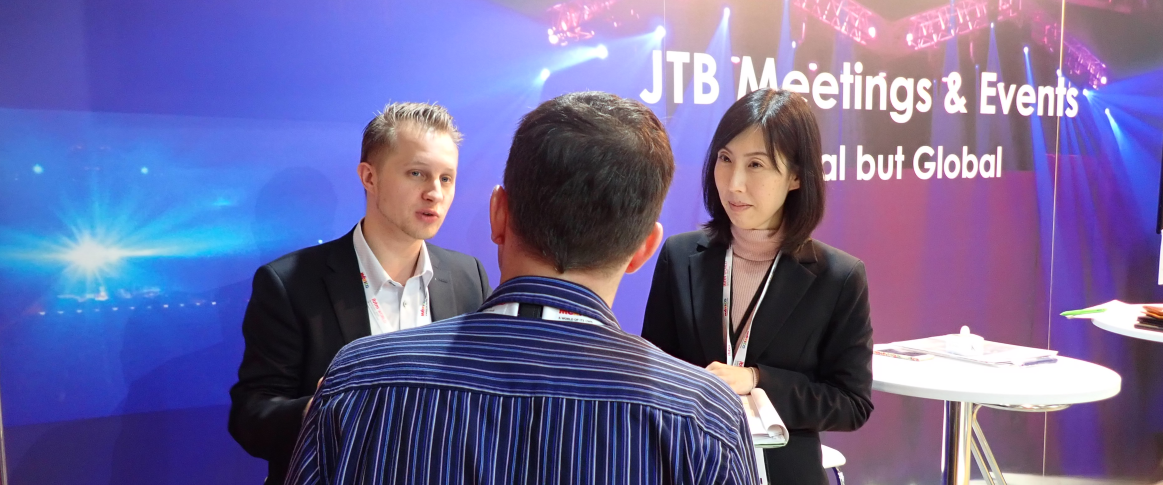 Day 3
Our 3 days at ibtm WORLD 2018 in Barcelona have come to an end. The last day of this successful expo were again filled with interesting meetings and made for a great closure to our time here.
We are excited to start working on many new projects with our new world-wide connections! Thank you all very much for visiting us! Time to get back to Japan and start working! Adios!