Happy New Year! May all your Wishes come true for 2018!
Everyone, a very Happy New Year from our JTB Communication Design (JCD) team! How did you spent your New Year holidays? We hope this year will be the year for many new and exciting Events in Japan!
For our typical Japanese New Year, We have round rice cakes ("mochi") offerings to the Shinto gods, the year`s first visit to the shrine, special Japanese New Year's dishes called "Osechi Ryori" and many people go watch the sunrise on New Year's Day over Mt. Fuji and other places.
Every year is represented by an animal, and 2018 is the year of the dog! So we would like to run as fast as a dog and take up many new challenges this year! Let`s make it a great year!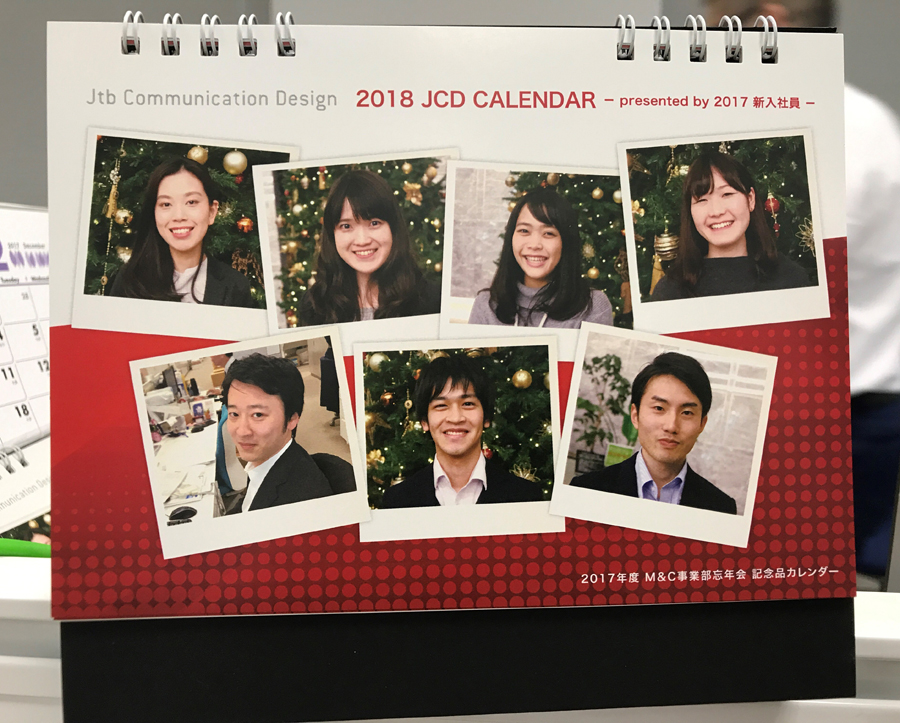 ⇑ New JCD employee calendar for 2018

Have any questions or would like to know more about what we can do as event professionals? Feel free to contact us! You can contact us here for more on holding events in Japan.

Our team is always exciting in taking on new challenges and in creating the best kind of events for our clients, introducing the beauty and hospitality of Japan. We are looking forward to working together with you this year!