"MANGEKYO" DRUM SHOW: Advance sale of tickets for tourists visiting Japan has begun!
"MANGEKYO", an original entertainment show in Japan, will be planned and produced by JTB Communication Design (JCD) together with "wadaiko", Japanese taiko drum group, DRUM TAO. DRUM TAO is a group which has held public performances in 500 cities in over 26 countries and drawn a total of 8 million spectators.

This performance will utilize the newest projection mapping technology, which is being improved yearly since the 2017 performance of the show. Thanks to the fusion of the impressive traditional sounds of the taiko drums, modern light production and specially designed costumes, the performance will provide the world with quality entertainment that showcases a pure form of Japanese entertainment.
Ticket sales for tourists visiting Japan will start prior to domestic ticket sales in Japan. By expanding the appeal of "MANGEKYO" inside and outside Japan, JCD will aim for a "Tokyo and Japan that people from all over the world will want to visit". JCD brings "MANGEKYO" as a new form of entertainment-based international exchange, thereby creating a new form of communication.
Come and see this magnificent entertainment show in Japan!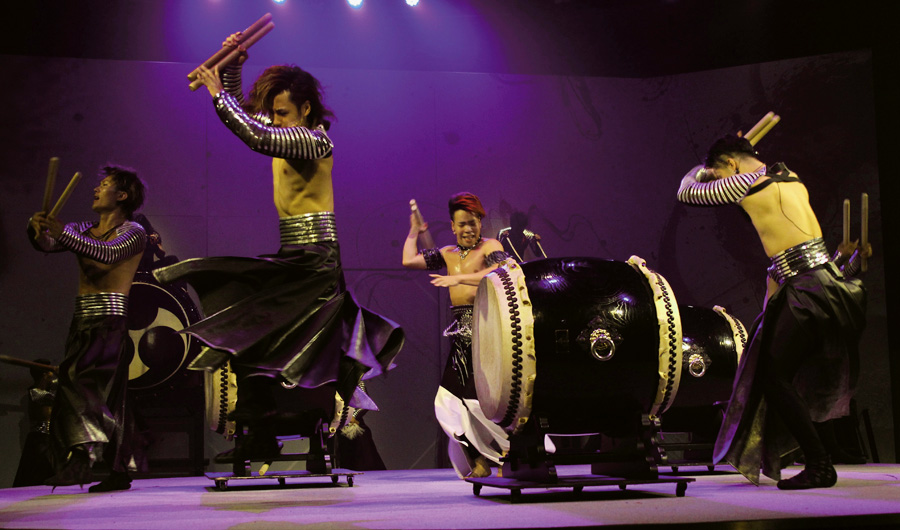 For more information and tickets, visit the Official Site:https://mangekyo-tokyo.com/en/
Also feel free to contact us for more information, you can contact us here!